When people talk about music a certain question almost always comes up, "Who's your favorite artist?" While people laude their favorite artists for their work, producers in the music industry often go unappreciated.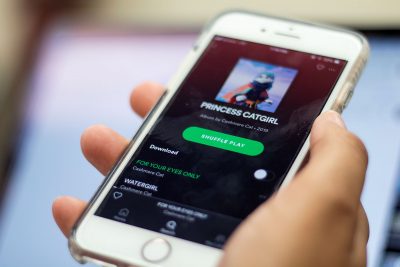 Norwegian producer Cashmere Cat has been behind some of the biggest songs of the decade, co-producing hits like Camila Cabello and Shawn Mendes' "Señorita" and the Halsey-Khalid duet "Eastside," and he released his second album, "PRINCESS CATGIRL" last week. 
"PRINCESS CATGIRL" aims to be a representation of Cashmere Cat's (whose real name is Magnus August Høiberg) true self through the eyes of a fictional persona. While it's a competent collection of songs with flashes of stellar production, the project meanders on a surface-level understanding of the producer's emotions and fails to become anything more than serviceable, if not inconsistent.
Opting for a quick 18 minute album run time, Cashmere Cat wastes no time to comfort listeners with the intro track, "FOR YOUR EYES ONLY." 
"Show every part, oh, every part of me/ For your eyes only," sings an uncredited vocalist, idealizing a current intimacy and sense of trust that is somewhat absent from Høiberg's previous works, where such intimacy is normally rooted in the past.
For two of the songs on "PRINCESS CATGIRL," Cashmere Cat opts to remix two established tracks. "WATERGIRL" remixes Christina Aguilera's "What a Girl Wants" and  "MOO" remixes "Moonlight" by the late rapper XXXTentacion. 
The creative license Cashmere Cat uses in his remixes of both songs render the original tracks virtually unrecognizable. A short pitch-augmented vocal sample from both songs is used before Høiberg breaks into a glitzy drop of distorted horn synths and metallic drums in "What A Girl Wants" and a decadent smorgasbord of chimes and synths reminiscent of his first EP, "Mirror Maru," in "MOO."
Although these two tracks are grand sonically and build soundscapes unmatched by many other producers, they distract from the album's narrative of opening oneself up to the world. The project never reaches a consistent tone thematically like those of his contemporaries, such as Porter Robinson and SOPHIE.
"BACK FOR YOU," co-produced by Scootish producer SOPHIE, features completely unrecognizable vocals by Lanez' in one of the more forgettable songs on the album. Lanez's throwaway lyrical delivery of a heavy-handed garden metaphor falls flat and is followed by a so-so experimental instrumental deconstruction that doesn't add anything to the song. It's unique to the album, but not interesting enough to stand out on the project.
"EMOTIONS" is, as one might expect, the emotional apex of the album. Cashmere Cat's insecurities resurface as he places all of his feelings into someone he's infatuated with. With Tove Styrke's uncredited vocals soaring above the lush production, the song presents Cashmere Cat at his most comfortable: a producer who knows how to blend vocals with instrumentation while using his skills as a producer to develop the song.
"WITHOUT YOU" lifts its distorted vocals from Hailee Steinfeld's "Love Myself," and utilizes her voice similarly to the previous remixes on the album. The track, which shares similarities to the original, shines with it's bouncy synths. However the song diverges from Steinfeld's track opting for a more mellow production to build up to its horn synth-laden post-chorus. It's effective in evoking a feeling of discontent stemming from one's loneliness, but feels lacking compared to the diverse song structures in previous tracks. 
The final track of the album, the titular "PRINCESS CATGIRL," is solely written and produced by Høiberg. The song opens with glistening piano synths, harkening to a dream as Høiberg merely utters "catgirl" as purrs and meows flutter in the background.
The combination of glossy keys and cat noises fully link the person that is Høiberg and the persona that is Princess Catgirl. It's evokes a happiness not present in any of his past music, and a complete embrace of the Catgirl aesthetic.
The length of the album, while short, uses every minute of its runtime — constantly surprising the listener. It's a shame that not much is revealed about the "Princess Catgirl" persona and that the album, while sporadically engaging, is thematically inconsistent.