Ten local artists expressed their personal connection with the city by customizing the City of Boston 'B' logo into award-winning graphics to be featured on the city's social media channels on various holidays. While some artists reflected the love and kindness they had seen in the city through their designs, others tried to lighten the mood by creating amusing graphics.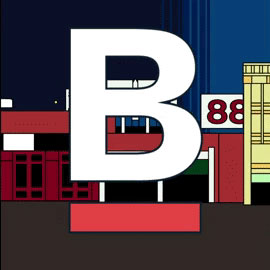 Like their first contest in 2017, the city called on residents this year to design and submit custom Boston 'B' logos representing a holiday of their choice. The winners were announced on Jan. 17.

All 17 selected designs were based on different holidays, from Martin Luther King Jr. Day and Hanukkah to National Bean Day and the Boston Dragon Boat Festival.

Fei Peng, a professional landscape architect and art enthusiast, is one of the winning artists. She said the variety of holidays recognized by the city gave the artists plenty of options to draw inspiration from.

"I had a long list of holidays, plenty to do the designs on," Peng said. "But I only ended up with four of them."

Three of Peng's designs— which depict One Boston Day, Boston Dragon Boat Festival and Halloween — were chosen.

Peng's design for One Boston Day includes the "Boston Strong" slogan and a graphic of the bronze spire depicting the Marathon Marker on Boylston Street. Peng uses yellow and blue in honor of the 2013 Boston Marathon bombings.

Peng said she wanted to make a design for One Boston Day because the Boston Marathon bombings took place during her first year living in Boston. She was impressed by the response of the city and its residents in the face of such a tragedy.

"The community got together and they responded to this violence in love," Peng said, "not in hate."

Another of Peng's designs depicts the Boston Dragon Boat Festival, the longest running dragon boat festival in North America, using a traditional Chinese painting style. Peng said the use of muted colors was a deliberate choice as they are the colors used to attract ancient spirits in Chinese tradition.

"I wanted to bring something different and this festival goes back to maybe 2000 years ago," Peng said. "It is a very traditional Chinese celebration, so I wanted to introduce that aspect of the festival."

Bill Miller, a WGBH graphic designer, used his simple illustration style and Boston's nickname to create the winning design for National Bean Day.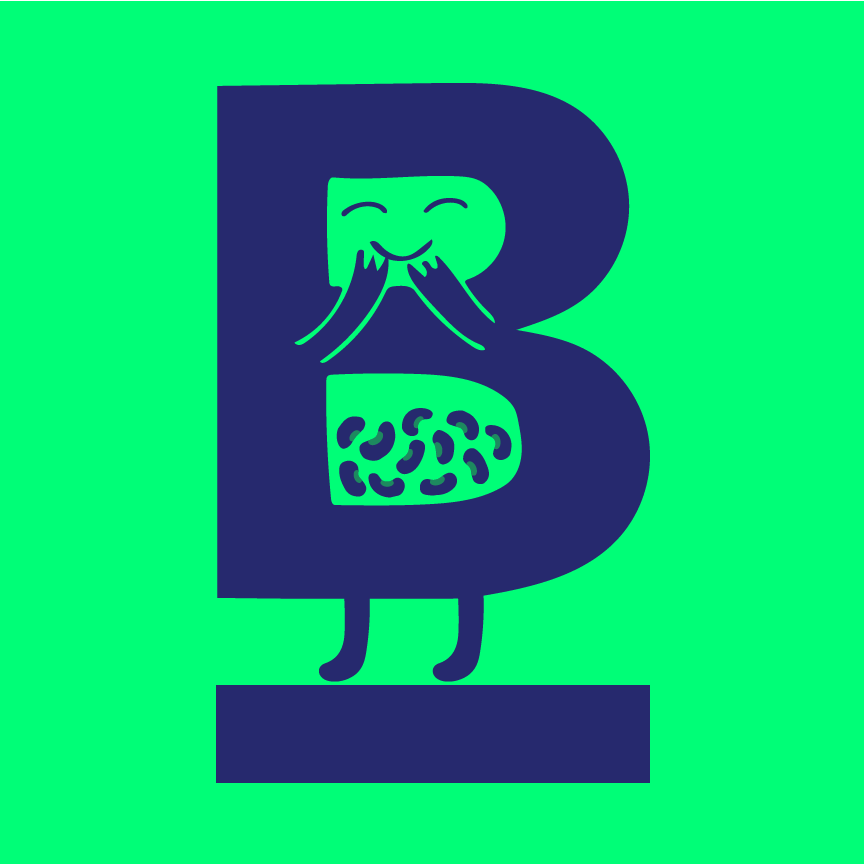 Miller said he initially submitted a different design for Bean Day, which included a gas cloud with the word 'fart' misspelled 'fahht' as a play on the Bostonian accent, without any expectation of being selected. He said he made changes to the design — notably, omitting 'fahht' altogether — so the city could use the graphic on all public channels.

"[I] didn't really think much of it," Miller said. "But then a few weeks later, I was surprised to get an email saying it was selected as a winner."

Aleynna Quinones designed the 'B' for Martin Luther King Jr. Day because she said it is an important holiday for the country. Quinones said she wanted to deliver the message that it is important to learn from one another and recognize personal privileges.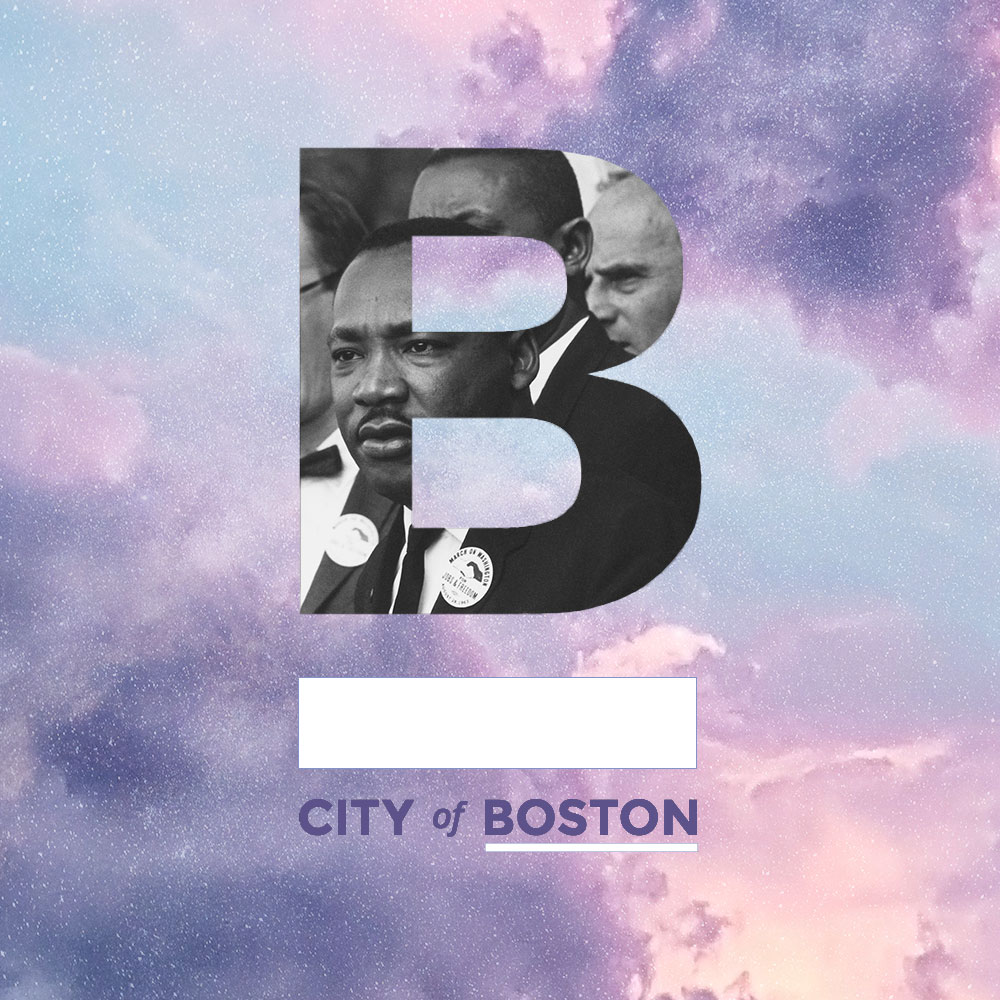 "Growing up in Boston," Quinones said, "I was continuously surrounded by so much diversity in my community."

Quinones said masking King's portrait in the 'B' itself and overlaying stars with a cloudy background makes the design dreamy and light.

"I was thinking about his 'I Have a Dream' speech," Quinones said. "I wanted to incorporate the sort of feeling of dreams, of being in a dream, so I chose an image of clouds."

John Branagan, a Boston University alumnus, designed a holiday 'B' for the Allston-Brighton Parade Day. The design has the 'B' in the foreground with an animation of the iconic buildings of Allston-Brighton that fall in the parade route between Packards Corner and Oak Square in the background.

The original red underlined 'B' logo of Boston was launched in 2016, when IDEO, an international design and consulting company, redesigned the city's website. The 'B' logo, underlined in a bolded Montserrat font, intends to strike a friendly tone that represents Boston, according to the city's website.

The winning designs will be used in media by the city of Boston for major holidays throughout 2020 and 2021.