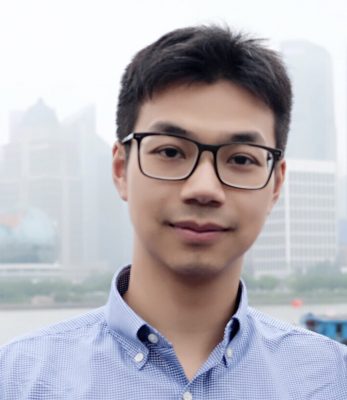 A Boston University professor and PhD candidate published an article in Nature Reviews Earth and Environment, an online research journal, on the effects of global greening, or an increase in the amount of plant life on the planet, on overall climate change.
Ranga Myneni, a professor of Earth and Environment, and PhD candidate Chi Chen wrote the article, titled "Characteristics, drivers and feedbacks of global greening," in conjunction with ten other field professionals. 
Within the research community, there has been an increase of research in global greening. Myneni said the increased awareness of the topic, coupled with his team's past efforts, led them to contribute to the Nature Reviews article.
"We have published several articles earlier in very visible journals, like Nature, and that has caught on and there has been an explosion of work in the last ten years, especially to understand this phenomenon we call global greening," Myneni said. "And for this particular article, we were invited by Nature to summarize the findings and the work."
The article itself follows the effects of greening on the environment, specifically the correlation between earth greening and carbon dioxide emissions as it relates to climate change, Myneni said.
"This is a very large study," Myneni said. "Meaning it applies to the entire Earth. We are discovering and establishing a new phenomenon called global greening. It's the same as global warming or sea-level rise [on] a global scale. It's all about climate change."
Chen wrote that they began researching by taking a closer look at the environmental repercussions of greening.
"We reviewed the detection of the greening signal, its causes, and its consequences," Chen wrote. "The detection of the greening signal includes analyzing the trends in the vegetation indices and the change in vegetation phenology (the change of the seasonal cycle of vegetation growth)."
Satellites from NASA served as one of the main sources for data collection in this study, Chen wrote.
Chen also wrote that BU may be affected on an individual level by the research as it relays important information about the health of the environment.
"[The research may] let our BU community realize that vegetation is critical to the Earth system, especially the climate system," Chen wrote. "It may call people to minimize the negative effect of human activities on vegetation."
Myneni said the work in this field is vital, not only in preventing climate change but also because the issue of greening ties back to the basic components of life.
"Obviously, this is very important because green leaves produce sugars," Myneni said. "That's the basis of all food and life."
Myneni said that he plans to continue working with satellites to investigate global greening through NASA funded programs. The relevance of this issue, Myneni said, is why the research will continue.
"We will continue to monitor this global greening phenomenon," Myneni said. "And we will continue to have projects with NASA, which funds us to study this changing greenness of all Earth, because there [are] close to eight billion people on the planet and we are burning a lot of fossil fuels. 
Myneni said at BU, work with NASA satellites has been going on for 40 years. This new article compounded over four decades of research to be analyzed by the participating authors of the article.
Colin Riley, a BU spokesperson, said that as a research university, BU is making strides in the prospective fields of research students and faculty choose to investigate.
"[Research is] the lifeblood to the university," Riley said. "To bringing outstanding faculty and researchers to the university to study the important issue of today, making scientific breakthroughs and helping societies all around the world." 
In regard to this specific research topic and study, Riley said the topic is relevant to society now.
"This study is addressing one of the most important issues of today," Riley said.
Stephanie Liu, a freshman in College of Arts and Sciences, said she thinks research like this is important because it raises awareness on issues that are often ignored.
"My love for BU stems from the fact that it encourages collaborations like this between professors and students that bring about really important ideas," Liu said. "Climate change is called a hoax, and this shows how very relevant it is."
Anika Walia, a freshman in CAS, said she thinks this research highlights both the collaborative nature of BU and the importance of acknowledging climate change.
"I think this study is really quite interesting. It shows how BU is at the forefront of research, and how collaborative this university is," Walia said. "I think as students, we have an active responsibility to take steps now and in the future, in an attempt to make this situation better."
Therese Ancheta, a freshman in the Sargent College of Health and Rehabilitation Sciences, said while she likes that students and faculty collaborated on this study, the university should do more to encourage environmental awareness.
"I think as a research institution it's really important that BU students and faculty should collaborate," Ancheta said. "And I also think that the university should take steps to encourage its students to be more environmentally-aware in how their actions have impacts on the environment."