With an increased awareness for plant-based diets, there has been a shift in what we put in our bodies. But what if the health benefits associated is far greater than what we thought we knew about?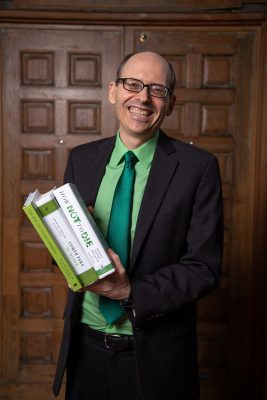 The screening of physician Michael Greger's 2016 presentation, "How Not To Die: The Role of Diet in Preventing, Arresting and Reversing Our Top 15 Killers," took place Wednesday evening in the community room of Robbins Library in Arlington.
The event was organized by life coaches Karen Steiner and Al Davis to raise awareness of how diet plays a part in everyday health.
Steiner said she wanted to inform her community of the benefits of moving away from animal products for both physical health and environmental reasons.
"I have had so much success with a plant-based diet and I really believe that as far as the planet goes… it's the way forward," Steiner said in an interview. "If we eat a lot less meat, we could do a lot to mitigate greenhouse gases."
Switching to whole and plant-based foods had a positive impact on her life, Steiner said, from helping her undergo dramatic weight loss and now, as a life coach, guiding others' food habits.
"I feel better now at 61 than I felt at 51," Steiner told the audience. "I have a lot more energy, I ran a 10K and about every six months in the last year and a half … I am ready to spread the news that this is a great lifestyle, and I'm a weight loss coach and I help other people."
Davis said he was encouraged to do more research on how nutrition and health were strongly related after having had a heart attack despite being told he was at low-risk.
"It really got me thinking, 'What has happened? Why did my doctor, who's supposedly a trained medical professional, why'd he tell me this when, or did I just defy the odds?'" Davis told the audience. "I realized that most people, and in fact most doctors, have a minimal understanding of the relation of nutrition practices and health in general, and that got me on this path and that's why I'm here today."
The 80-minute 2016 series of talks by Greger outlined the leading causes of death in the United States and showed support for a wider acceptance of plant-based diets. Greger presented research showing the effectiveness of plant-based diets in preventing and treating ailments such as cancer, cardiovascular disease, respiratory disease, diabetes and suicide.
"Years later when Doctor Dean Ornish published his landmark lifestyle heart trial proving … that, indeed, heart disease could be reversed, arteries open up without drugs or surgery on just a plant-based diet and other healthy lifestyle behaviors in the majority of people, I assumed this was going to be the game changer," Greger said in his recorded presentation. "Yet, nothing happened."
There is a lack of awareness among the general public of the benefits of switching to a plant-based diet, Greger said, but there is little debate on whether shunning animal products can help combat fatal diseases.
"There's only one diet that has ever been proven to reverse heart disease in the majority of patients," Greger said his recorded presentation. "The fact that it can also be effective in preventing, treating or reversing other leading killers like Type II diabetes and hypertension would seem to make the case [for plant-based eating] overwhelming. Most deaths in the United States are preventable and related to nutrition."
There is conclusive proof that our diets may be affecting our mortality rates, Greger said during the presentation. When comparing the general acceptance of animal-based diets today with the prevalence of smoking in the last century, he said, changing dietary habits could greatly improve people's lives.
"The number one cause of death in the United States and the number one cause of disability is our diet, which has since bumped tobacco smoking to number two," Greger said his recorded presentation. "If you were a smoker in the '50s, in the know, what do you do? Do you change, or do you wait?"
Stephany YipChoy, a sophomore in the College of Arts and Sciences at Boston University, said she consumes a mostly plant-based diet and said she can see the difference with many of her peers.
Hearing about Wednesday's presentation helped provide some encouragement to her to change her diet further, she said.
"I do feel that, in terms of chatting with friends and stuff, I feel like I have more energy and I feel a bit lighter after meals," YipChoy said. "I've been trying to transition to fully vegetarian … A mental bump that a lot of people have that it's more expensive to be vegan or vegetarian, or it takes more time even though it's not necessarily true."