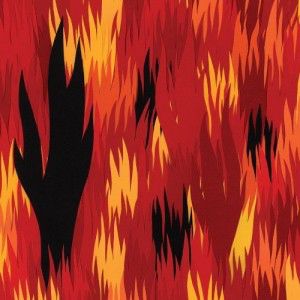 Since his last album under the moniker Bright Eyes, Conor Oberst has stayed busy. During the last four years, Oberst has been involved in Conor Oberst and the Mystic Valley River Band, as well as Monsters of Folk with M. Ward and Jim James. While these projects have been more folk and country based, Bright Eyes has tended to be more of a rock avenue for Oberest's lyrical flare. The People's Key (Saddle Creek) is the newest and supposedly last Bright Eyes album. It sees Oberst and his band trade in folk for rock with a psychedelic twist. It is reminiscent in some ways of Bright Eyes' 2005 Digital Ash in a Digital Urn, yet this album leaves much more to be desired. It still sounds like Bright Eyes, but without the emotional catharsis that Oberst is known for.
Opener "Firewall" starts with two and a half minutes of Oberst's friend rambling about the cosmos, the Garden of Eden and reptilian features. Over the next five minutes Oberest plays a post-grunge guitar riff that meanders without ever reaching a standout point. Regrettably, the rambling man comes back a few more times on the record. His rants add little to the record, instead, creating awkward moments that prevent you from truly immersing yourself within the music.
The album as a whole is indebted to the indie music of the 1980s. Synthesizers are used to propel tracks forward including standout "Shell Games." The middle breakdown sounds like Depeche Mode with synths and a reverb heavy guitar moving the track along. There are few other standouts on The People's Key. The jittery "Jejune Stars" incorporates punk guitar with some great synth lines. "Haile Selassie" is probably the most straightforward rock song on the album with a huge hook at the chorus. Yet, many of the other songs fail to reach the same level.
Of course, Oberst's (sometimes overwrought) lyricism should be a centerpiece of the album. But many of his lyrics are forgettable to say the least. Album closer "One for You, One for Me" is the greatest offender with lines like "One for the righteous, one for the ruling class/One for the tyrant, one for the slaughtered lamb." Not only is it overwrought and cliché, but there is no conviction in Oberst's voice. An exception is "Approximate Sunlight," which sounds like a direct descendent of Digital Ash in a Digital Urn. Propelled by synthesizers, Oberst's affected voice sings "Used to dream of time machines/ Now it's said we're post-everything." It's a clever moment on an album that provides few.
Whereas in older albums, wore emotion on his sleeve, The People's Key, with its large scope in subject matter, keeps the emotion restrained. The exception to this is "Ladder Song," a piano ballad that has Oberst at his most venerable on the album. He proclaims "You're not alone in anything/ You're not unique in dying" with sparse piano accompaniment. It's a beautiful moment on an album that has wide ambition but little resonance.