Although state officials and Boston residents have called for more accountability and better service from NSTAR, Bostonians face few other options for electricity.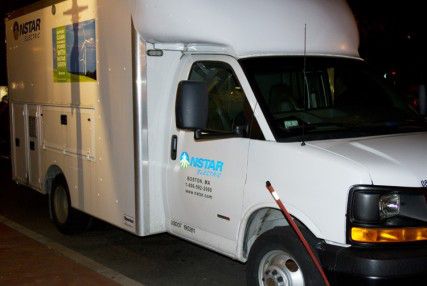 In light of recent outages and other problems over 2012, NSTAR has come under consistent criticism, especially as it is the only electricity provider in the city of Boston.
"In short, their product is too expensive and the quality is too low," said Massachusetts Alliance for Municipal Electric Choice spokesman Patrick Mehr.
The company provides 1.1 million households and businesses with electricity and 300,000 with gas, according to their website.
NSTAR also serves all 625,000 residents of Boston with electricity, said NSTAR spokesman Michael Durand.
Mehr said he sees this situation as a monopoly and a threat to consumers, and is the reason why NSTAR is rarely held accountable for outages.
"The reason why the investor-owned utilities have a monopoly is because the state law describes specifically the way that a town can create a municipal power distributor to challenge the incumbent power distributor, and that statute was created over a 100 years ago," he said.
Mehr said NSTAR owns all the infrastructure, and no one can afford to compete with them, so there is no way to be an upstart electric distributor.
"The town could say, 'Okay, I'm interested in buying the utilities infrastructure,'" he said. "Then the law says one of two things can happen — either the incumbent utility can say, 'Ok, I'm willing to sell for that price,' or they can say no, and then the city or town just has the right to start from scratch."
NSTAR was ranked first in customer satisfaction among similarly sized, investor-owned distributors on the east coast in a 2012 J.D. Power and Associates survey, according to a press release from Northeast Utilities, which merged with NSTAR in April.
But a Back Bay transformer fire caused a blackout for more than 15 city blocks and about 20,000 NSTAR members in March, The Daily Free Press previously reported.
The fire caused smoke to billow into the streets and several T stations shut down.
The blackout prompted a community meeting later that month in which residents complained of spoiled food and a lack of information from NSTAR regarding the incident.
Some Allston residents said they are unhappy with NSTAR's performance.
"The winter before last, my power was out for five and a half days and I kept trying to call to get updates," said Mercer Smith, a three-and-a-half-year Allston resident. "They had no information about when we would be getting power back or what sections did have power."
Durand said NSTAR is properly regulated by the Commonwealth.
"Anything we do with regards to rates or with regard to reliability improvements, as well as any potential reliability issues, are overseen and regulated by the state," he said. "That means that there is oversight and that anything we do is answerable to the State House and to the Department of Public Utilities."
The Massachusetts Attorney General's Office criticized NSTAR for their slow response after Tropical Storm Irene and the Oct. 2011 snowstorm.
Attorney General Martha Coakley suggested Boston's Department of Public Utilities fine NSTAR $9.7 million as a way to repay customers for a lack of service, according to an August press release.
"I think we need to hold them accountable," said Jillian Fennimore, deputy press secretary for the Attorney General'sOffice, "and make sure that if these penalties don't work, we need to review the quality service standards that they operate under."
NSTAR officials said they reacted appropriately, according to an August press release.
"NSTAR was one of the first investor-owned utilities to restore power to its customers in both storms and was able to send crews to assist other utilities in the October snowstorm," the release stated.
Mehr said a 10-year study conducted by the Massachusetts Municipal Wholesale Electric Company found customers of municipal power distributors always paid less than customers of investor-owned power distributors, saving sometimes as much as $40 a month.
Mehr said MAMEC supports passing legislation that would make it easier for towns and cities to create their own municipal electric distributors, which would increase quality of service while reducing costs.
"Municipal utilities have 50 percent more personnel, linemen specifically, than NSTAR, which is why they can restore power so much faster than NSTAR," he said.
EDITOR'S NOTE: An earlier version of this article, published in the Oct. 23 print edition and online, misquoted Mehr as addressing the problems of both electricity and gas choice. This was incorrect. As a group, MAMEC only addresses problems with electricity choice and not gas. Therefore, Mehr was talking about only electricity distributors when he said no one could compete with NSTAR, and  also when he said MAMEC supports legislation that would make it easier for towns and cities to create their own distributors.
The original headline thus cited "utilities," but because Mehr was only addressing the problem of electrical distribution this was changed to "utility."
Additionally, the original article cited NSTAR as the only natural gas and electricity provider in Boston—this is incorrect. NSTAR is not the only company that provides gas to the city's residents.