Around the world today, 884 million people don't have access to clean water, 1.29 billion live on less than $1.25 a day, 925 million are malnourished and approximately 22,000 children die each day from poverty, according to the Nourish International website.
Nourish International guides empowered students and communities as they collectively work to diminish rates of extreme poverty. It's a chapter-based organization, working with groups in 14 states on 28 campuses, including Boston University.
The BU chapter of Nourish
College of Arts and Sciences junior, Pooja Shah, leads BU's Nourish chapter as president.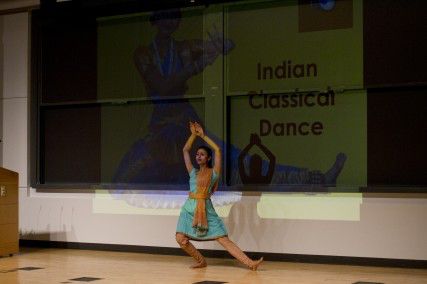 She said she first had the urge to start a nonprofit organzation a year ago when learning about a disease called congenital hypothyroidism, which is brought on by a lack of iodine in one's diet. It causes a severe form of mental retardation
"I thought to myself 'this is absurd because it's so easily treatable with just iodized salt," Shah said. "We don't have that type of issue here, but so many other countries lack resources, and they do [have this issue]. So, I figured that something has to be done about this."
Shah said she initially wanted to start her own nonprofit, but soon found Nourish and decided to bring a chapter to BU.
"I fell in love with Nourish right away," she said. "They do so many different things — they work on so many different issue areas — and I thought that if I could bring this to BU, a lot of other people could get really, really passionate about it. Their approach to making a difference, to community care, to these issue areas is so unique, so I really thought that it would have a special place at BU."
The group was first formally recognized as an official BU organization in the fall 2012 semester, and an executive board was chosen during the summer.
"[The group] is completely student run, so we students do all the ventures and fundraising ourselves," said Shama Patel, CAS sophomore and Nourish co-vice president. "There isn't a teacher guiding us. I knew this would be a mission for us and I proved to myself that I can do something good for others."
The beginnings of Nourish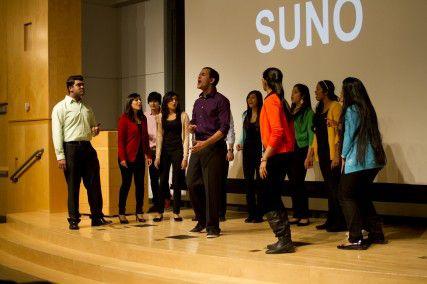 Executive Director of Nourish International Kelly Phoenix said Nourish allows students to create social businesses, or ventures, invest the profits and use the money towards sustainable projects in developing nations.
Chapters are able to travel to a poverty-stricken region of their choice, where they meet with an NGO to design a project and a budget.
Students' projects involve any of the systematic issues of extreme poverty, such as lack of access to clean drinking water, education, healthcare, agriculture and food insecurity.
Nourish was founded in 2003 by Sindhura Citineni, a student at the University of North Carolina. She came across a website that had a map of the world with blinking lights, each of which depicted a child who had just died of hunger. She was deeply upset by what she saw and wanted to do something in response.
"It was the idea that one student could do something right away to start these businesses and build a tool of social innovation, of social businesses, make profits and responsibly invest them in something that would change lives," Phoenix said.
Student experience
Patel said she had gained a lot from being a part of Nourish and advises others to join in order to get the same sort of satisfaction.
"The [students] gain a lot of benefits from leadership skills," she said. "They just become better people and by helping someone out, it feels really good."
The club has advanced in its first semester and continues to evolve with input from members.
"I know it's going to grow," said School of Management junior and Nourish treasurer, Joshua Varghese. "There's too much going for it to not grow. We're making moves quick, and we're trying to get a lot of funding and a lot of performances going so that we can make some money to help this project."
Fundraising for project trips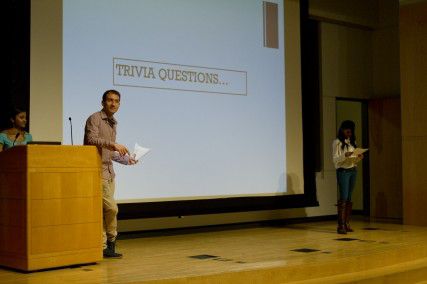 One fundraising performance took place Friday at the BU Photonics Center. Named the "Culture Jam: Benefit Show," the fundraiser presented a variety of cultural foods, performances and trivia, allowing students to leave with experiences and knowledge they hadn't previously come across.
The Harvard Middle Eastern Dance Company, BU's Filipino Student Association and BU's Indian a capella fusion group Suno were featured, bringing several cultures together under one roof.
All of the proceeds go toward Nourish's six-week summer project in the Dominican Republic, where members will work toward creating a more advanced, better-functioning education system.
BU students and other attendees were impressed, not just by the show, but by the group as well.
"I used to be a part of Suno, so I'm here to support them," said Nisha Dhawlikar, a CAS senior. "I know a lot of people who are performing, and Nourish seems like a really good cause. Forming educational groups abroad is always a really good way to help out other countries."
"I'm really interested in cultural things," said Susan Tsui, a CAS freshman. "I did Model United Nations when I was in high school, so I was interested. I saw a balloon advertisement in the George Sherman Union, and I thought that attending the event would be pretty cool. I would definitely consider joining Nourish, especially because I'm looking for new clubs to join."
BU's Nourish will be hosting another spring cultural activity in April, similar to the one that took place Friday, but on a grander scale. It will involve the works of many BU a cappella and dance groups, representing various cultures and backgrounds. Nourish hopes to make these concerts annual as it grows and expands as an organization.