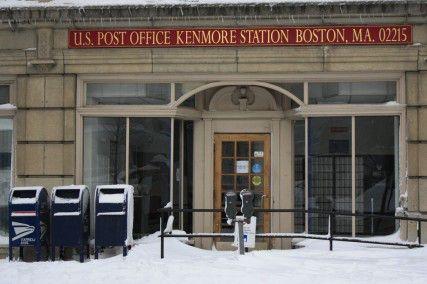 The United States Postal Service announced Wednesday it would be changing its delivery schedule in an attempt to cut costs, causing concern for legislators and Boston residents.
The new delivery schedule, which would eliminate Saturday mail delivery, is projected to save the postal service approximately $2 million dollars a year, according to a Wednesday press release from the USPS.
The new delivery schedule, which will go into effect the week of Aug. 5, would include package delivery Monday through Saturday but would reduce mail delivery to Monday through Friday.
State Rep. Edward Markey of the 5th district of Massachusetts was among those concerned about the reduced hours.
"Eliminating Saturday mail delivery will negatively affect many of the hardworking people of the U.S. Postal Service who perform such a vital job for our county," he said in a statement Wednesday. "It also could harm businesses that depend on Saturday delivery and customers who can't wait through the weekend to receive the government benefits they rely on."
Markey joined with other legislators to co-sponsor a bill that urges the USPS to take all measures to try and preserve their six-day mail delivery service.
"Congress should enact comprehensive postal reform that frees the Postal Service from unnecessary requirements that undercut its competitiveness and profitability," he said. "The Postal Service should also be given more flexibility to innovate with new products."
Patrick R. Donahoe, Postmaster General and CEO of USPS released a statement, outlining details for the new delivery schedule.
"The Postal Service is advancing an important new approach to delivery that reflects the strong growth of our package business and responds to the financial realities resulting from America's changing mailing habits," Donahoe said in the statement Wednesday. "We developed this approach by working with our customers to understand their delivery needs and by identifying creative ways to generate significant cost savings."
The Post Office has reported financial challenges over the past several years, and market research conducted by the post office has determined that reduced delivery days is the best way to reinvigorate the post office.
"The American public understands the financial challenges of the Postal Service and supports these steps as a responsible and reasonable approach to improving our financial situation," Donahoe said. "The Postal Service has a responsibility to take the steps necessary to return to long-term financial stability and ensure the continued affordability of the U.S. Mail."
A number of Boston residents at a local post office expressed their concerns about the impending changes.
Kevin McGinley, 47, a Boston resident, said he was concerned about how the limited service would effect business operations.
"My biggest concern is business documents," he said.  "My personal mail can wait another day but I need my business documents promptly."
Ann Carter, 68, a Boston resident, was in the post office to mail a package to her granddaughter for her birthday.
"I just find it kind of sad," she said. "I always love getting mail and now it is just another thing all that technology is taking away. I'm afraid one day their won't be mail at all."