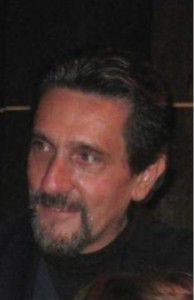 A Boston University professor is no longer teaching and is not being paid after he was arrested on allegations of domestic assault, BU officials said.
Pedro Lasarte, a 65-year-old Spanish professor in the Department of Romance Studies, was arrested Feb. 10 and faces charges of battery and domestic assault after allegedly intimidating a woman with brass knuckles, according to news outlets.
"This is an allegation of domestic assault and as far as the university is concerned, he is not currently teaching and he is has been on a 'no-pay' status since Wednesday," said BU spokesman Colin Riley.
Arlington Police Department officials declined to comment as the case is now in the hands of the Suffolk County District Attorney.
A spokesman for the Suffolk County District Attorney could not be reached for comment by press time.
Arlington Police Department officers arrested Lasarte Feb. 10 at 3:30 p.m. after responding to a distress call at his home on Moulton Road, according to news outlets. He allegedly scraped the woman with the tips of his keys then "thumped" her in the ribs with brass knuckles, which are illegal in Massachusetts.
The woman accused Lasarte of scraping her upper arm with his keys. Police on the scene reportedly said there were visible scratches on her arm that appeared to be key abrasions.
The woman told police Lasarte said he knew where to strike her with the brass knuckles so no mark would be left, then thumped the left side of her rib cage, according to news outlets. She called the police soon afterward.
Police on the scene reportedly said Lasarte was belligerent and did not cooperate with them. He denied all allegations of domestic abuse and ever touching the woman.
Lasarte was arrested on charges of assault and battery with a dangerous weapon and possession of a dangerous weapon, news outlets reported. He reportedly did not know brass knuckles were illegal in Massachusetts and said he brought them to the U.S. when he moved here from Peru 30 years ago.
The woman said Lasarte threatened her over a dispute about the time of day she decided to wash the dishes, according to news outlets. She said he enjoys doing the dishes at night and was angered when she was doing them in the afternoon.
Lasarte, however, reportedly told police he became angry about several purchases she made to his credit card. Just before his arrest, Lasarte told officers she spent about $3,000 dollars on his credit card.
"Again, because of the allegations and he is not receiving pay," Riley said. "This is a very unfortunate circumstance."