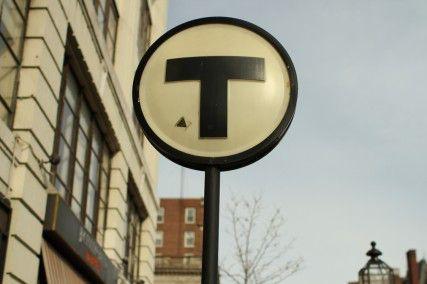 In an attempt to alleviate the highest debt burden of any U.S. transit agency, Massachusetts politicians proposed a regional tax imposed by the Massachusetts Bay Transit Authority in the operating areas of the transit service.
"The state needs to solve the problem that the [MBTA] has," said Mass. Sen. William Brownsberger, author of the proposal. "But in the fall of 2014, give voters the opportunity to consider whether they wish to provide the [MBTA] additional money, and that would be the basis of T funding in the future."
The MBTA has an overall debt of $5.2 billion, which increases to $8.3 billion after interest payments, making it the highest debt burden in the U.S.
Brownsberger proposed that to alleviate the MBTA's debt, one solution could be to transfer some of the debt back to the state, while also allowing the MBTA to impose a tax in its service area that would have to be approved by voters in the region, according to the proposal on his blog, which he wrote Feb. 18.
"If you look around the country, there's a lot of regional entities that fund transit, and it seems to be a successful way to approach it," he said.
Kelly Smith, deputy spokeswoman for the MBTA, said in an email that the MBTA is open to new options as they look to solve their financial problems for the long term.
"We always welcome ideas and input from elected officials as well as the public," Smith said. "We look forward to continuing this robust discussion on the future of the MBTA and how we can all work together to move Massachusetts forward."
Brownsberger said the proposal is still in the early stages and the post he made on his blog was to receive feedback from the community before it is formally brought before the session.
"I'll take a good look at [the feedback] and share it with my colleagues, and people can see some of the pros and cons, some of the concerns that came out of this dialogue, and see where it goes," Brownsberger said.
A number of residents said they are wary about giving taxing authority to the MBTA.
"I'm open to all kinds of proposals, but I would sit back and ask why is this being treated differently than other transportation funding," said Matthew Danish, 30, a resident of Allston.
Danish said he is curious as to why only mass transit would be treated as a regional tax, but other services receive funding from the Massachusetts general fund.
"Without Boston's income tax and sales tax revenues, [non-Boston Massachusetts residents] wouldn't be able to maintain their high standard of living. And I'm not saying that it's bad that they get it, we should support them, but they should also support [Boston residents]," he said.
Judith Feinleib, a resident of Belmont and managing director at Evaroc, an IT firm, said she was skeptical of giving a private corporation such as the MBTA the power to levy taxes.
"I'm a little wary of anything that could increase the property tax which is very high, and I also would like more detail on how this [tax] would be implemented," she said. "There's no indication on what kind of supervision there might be."
Other people said they are willing to do their share to contribute to pay for MBTA services.
"[Massachusetts] is a Commonwealth, and part of government means that we all chip in and we all contribute and we all receive benefits. Every taxpayer pays for things that he or she doesn't benefit from directly, but that doesn't make it inappropriate to have government services," said Tommy Vitolo, 34, a town meeting member and resident of Brookline.
Vitolo said he appreciates Brownsberger's proposal, but there could be a better way to tackle the MBTA's debt.
"I applaud State Senator Brownsberger for pushing this forward, for having this conversation," he said. "But I think the right way to is pay for services through taxes as a whole, not to make some subset of users pay and not another subset based on where they live."