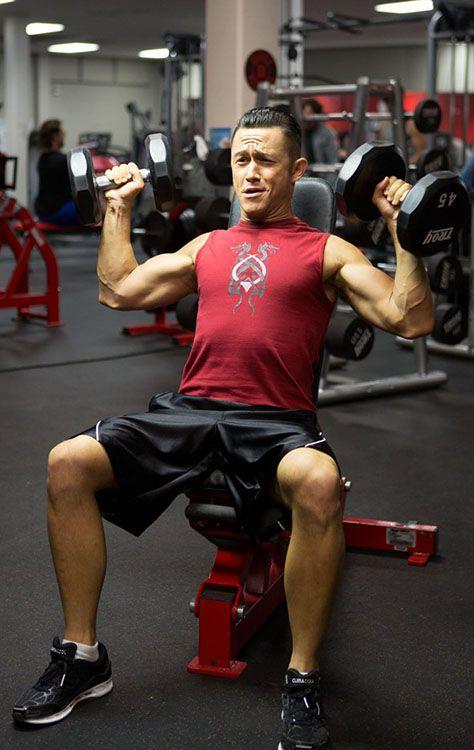 Many women, either in stubborn denial or incredulous morality, contend to their dying breath that "their man" positively does not watch porn. And with perhaps an even stronger resolve, most women unequivocally agree that there is one wholesome seraphic who absolutely does not degrade himself in erotica: Joseph Gordon-Levitt.
With the announcement of heartthrob Gordon-Levitt's brainchild Don Jon, his directorial debut about an ace seducer more infatuated by porn than his nightly "dimes," it seemed hope was lost.
Yet, upon examination of this "Don Juan" modernization, Don Jon reveals that Gordon-Levitt has not slipped into salacity, but in fact, scaled above both smut and sermon to examine all of society.
In an interview with The Daily Free Press before the release of the film, it became clear that the Hollywood golden boy not only updated the classic Don Juan story to explore societal trends, but also arguably to evolve his own place in the industry. As the leader of a movement to renovate Hollywood itself, former child-star Joseph Gordon-Levitt cannot be ignored, porn and all.
"[Objectification] is something that's always been around because it's easy and arguably, at times, useful … it's a biological thing," Gordon-Levitt said matter-of-factly, explaining that the omnipresence of objectification inherent in porn urged him to pen Don Jon.
The film follows Jon Martello (Gordon-Levitt), a Jersey boy with muscles, greased hair and a club circuit that could secure him a place on Jersey Shore. For Jon, life centers around — as the theatrical trailer denotes — the things to which he can attach possessive adjectives, including his body, his car, his family, his church and his porn. Jon enjoys this outlook and his own notoriety as the smoothest lounge lothario around – until someone begins to objectify him. Jon meets Barbara Sugarman (Scarlett Johansson), a persuasive traditionalist looking for commitment and a perfect Hollywood romance. But when Barbara curbs Jon's hedonistic impulses in order to mold her perfect boyfriend, Jon struggles to discover exactly what is important to him.
Even with considerable screen time for Jon's erotic addition, it quickly becomes clear that Gordon-Levitt uses pornography as a lens in Don Jon to explore objectification in all of society, rather than to sensationally feature porn. As the film progresses, audiences begin to realize that Jon learns these "static expectations" of machismo life not from porn, but rather through the encouragements from his father, his church and television, a daring statement from Gordon-Levitt.
"It keeps disappointing him — [Jon's] not satisfied in his life because he keeps wanting it to live up to this checklist of expectations," Gordon-Levitt said. "We still have that residual tendency to quickly put [life] into a box and label it … Jon Senior [Tony Danza] uses possessive adjectives to describe his wife. He says, 'that's mine.' A central symbol in the movie is how Jon learns these expectations."
Gordon-Levitt's scorn for this "checklist of expectations," a list that many men actually hold essential to their definition of masculinity, seems initially out of character for one of Hollywood's darlings. Arguably the industry's "it" boy of 2012, Gordon-Levitt's name has appeared on a prolific number of marquees in recent years. From Inception, The Dark Knight Rises and Lincoln to Premium Rush, 50/50 and Looper, Gordon-Levitt has ascended nearly every Hollywood hill, cementing his indispensability and marketability in the industry. His good-boy image has certainly persisted since his role as Tom in the indie phenomenon (500) Days of Summer.
It seems odd then that Gordon-Levitt would threaten this profitable image with a film as controversial as Don Jon. Then again Gordon-Levitt — unbeknownst to many popcorn poppers — has been on the move to defy the classical Hollywood system for a while. In 2010, Gordon-Levitt founded hitRECord, a virtual production company he funds to encourage collaborative art-making open to all, whether one is in "the biz" or not.
"On hitRECord, anybody can contribute to the collaborative project," urged Gordon-Levitt. "We've made lots of short films, we've published a few books, we've put out some records … one day I think that we'll be able to do feature films in this open, collaborative fashion," said Gordon-Levitt.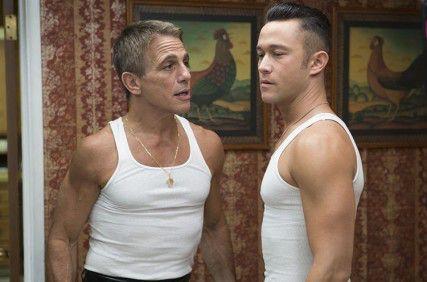 While Don Jon was not made with hitRECord's unique collaborative, hitRECord projects have competed in venues such as the Sundance Film Festival and the Toronto International Film Festival, adding to the viability of Gordon-Levitt's innovative platform. The efforts of Gordon-Levitt and hitRECord have recently culminated in the creation of a television variety show, premiering on the new network Pivot in January 2014.
Through the projected success of Don Jon and the proven sensation of hitRECord, it seems the maturation of Joseph Gordon-Levitt is nearly complete. Yet, even as a business owner and now an established screenwriter/director with the confidence to dissect masculinity, Gordon-Levitt maintains his thespian devotion to explore human nature.
When asked for his thoughts on an inevitable subject for a Hollywood heartthrob – love advice – Gordon-Levitt revealed a meticulous observation that underscores his reputation for quality storytelling.
"You cannot quantify human relationships because quantification is all based on the idea that if you repeat an action, you'll get the same result," he said. "Every single [person] is completely different and so every single relationship is going to be completely different."
With the completion of the daring Don Jon, this new Gordon-Levitt could attempt almost anything. But in surprising parallel to Don Jon himself, Gordon-Levitt will now need to combat societal expectations more than ever — held by both audiences and Hollywood executives alike  — who have objectified the fan favorite for the past two decades.
"The most important thing is to pay attention to what's going on right in front of you right now and not to think about the rules or think about the past or the future," Gordon-Levitt said. "Just pay attention to what's happening right now."