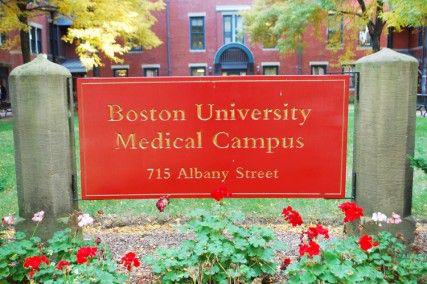 Because enrollment in medical schools such as Boston University School of Medicine is increasing, medical school graduates may soon have difficulty finding a spot in residency training programs, according to a Thursday press release by the Association of American Medical Colleges.
Applicants and enrollments in medical schools reached an all-time high in 2013, the release stated. However, if Congress does not raise the spending cap on federal funding for residency training, graduates will face a shortage of openings in residency training.
"There definitely is a rising number of applicants to medical schools," said BUSM professor James Feldman. "There also has been increasing numbers of medical school positions that are available [to incoming students]. However, there has not been an increase or rise in number of graduate medical education positions that have been created. That is the concern."
The number of medical school applicants at the national level increased by 6.1 percent to a grand total of 48,014, and the number of first-time applicants increased by 5.8 percent to a grand total of 35,727, the release stated.  For the first time ever, the number of first-year medical school students exceeded 20,000 at 20,055.
BUSM Associate Dean and Director of Admissions Robert Witzburg said the number of medical school graduates will exceed the capacity of residency programs if the congressional spending cap is not raised.
"It is projected that the total number of M.D. and D.O. graduates from U.S. schools may exceed the total number of available positions at some point in the near future if the congressionally mandated cap on graduate medical education slots for both internship and residency positions is not increased," he said in an email.
Completing residency training is essential to becoming a practicing doctor in the U.S., Feldman said.
"One has to complete a residency in order to be licensed to practice medicine in the United States," he said. "It's necessary that someone learns how to be a physician and practice a specialty, and also it's a requirement for a license."
In 2006, the AAMC requested that medical schools try to increase enrollment by 30 percent in order to avoid future shortages of medical professionals, the release said.
"BUSM increased its class size several years ago, from 155 to 170, in response to the AAMC urging medical schools to expand enrollment," Witzburg said. "BUSM has no plans for further expansion at this time."
The inability of medical residency programs to support increasing numbers of graduate students would be unfortunate, Feldman said.
"In some of the models of other countries in the world, there are people who graduated from medical school and wound up driving cabs," he said. "…The concern is that there is no rational model that will match the rising enrollment in medical schools with the opportunity to train."
BUSM Clinical Instructor of Emergency Medicine Morsal Tahouni said multiple factors account for the recent rise in medical school applicants.
"Part of it is related to an increased effort to recruit physicians because it's estimated that over the next 10 to 20 years, there's going to be a physician shortage across the country," he said.
The recent economic recession has also been a contributing factor to the increase in applicants and enrollments, Tahouni said.
"For young people coming out of school, there was a lot of difficulty obtaining jobs in traditional sectors such as business, management [and] technology," he said. "Medicine was seen as a more recession-proof profession. So more people started to apply for [positions in] the medical fields."
Tahouni said the ultimate effects of increases in medical school graduates are unforeseeable at this point in time.
"This drive to increase the number of medical school admissions is still fairly recent," he said. "We haven't seen the full effect of that on the residency end … Some programs have increased their residency slots, and some programs have decreased. So how it's all going to come out in the end, I'm not really sure."