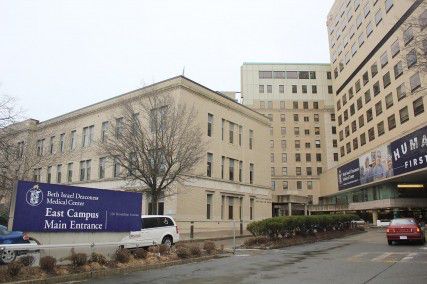 In an ongoing effort to eliminate preventable harm in the intensive care unit, Beth Israel Deaconess Medical Center received a $5.3 million grant Wednesday from The Gordon and Betty Moore Foundation of California.
Preventable harm is any injury or sickness that could affect a patient while in the hospital setting. The grant will be used over a 30-month period and will focus on projects and issues within the ICU, said BIDMC Director of Public Relations Jerry Berger.
"We as an institution set a goal in 2008 to eliminate preventable harm," he said. "Tough goal, but as people said, if you're going to set a goal to reduce preventable harm, anything other than elimination is not acceptable. So we've been on this journey now for several years."
Through the grant, BIDMC plans to broaden the definition of preventable harm and use technology that will benefit clinicians, as well as the patients and their families, Berger said.
Over the past several years, BIDMC has taken small steps to reduce preventable harm, such as raising beds to a 30-degree angle to clear the lungs of patients who are susceptible to ventilator-associated pneumonia. The grant will allow medical centers to perform further research and take larger steps to solve problems such as these, Berger said.
"Ultimately, our goal is to expand the definition of preventable harm to include the loss of dignity and respect," he said. "It's stepping up what we already consider an important task of communicating with patients and families about their conditions, to be better aware of what is and is not acceptable, in terms of treatment."
BIDMC is one of four institutions currently working with the Moore Foundation to omit preventable harm and reduce unnecessary healthcare costs. The medical center was identified last year as an institution whose focal areas are aligned with the goals of the Foundation, said Loren Pogir, the Patient Care Program director at the Moore Foundation.
"Beth Israel was just a perfect partner for what we're trying to accomplish so they have the best track record," she said. "The stuff we look for is really leadership and we want to see that the organizations have actually used IT tools in the past to help improve care."
The Moore Foundation also looks for institutions that can bring their strategies to community hospitals, she said.
BIDMC will use the grant to launch pilot programs in the community branches of Beth Israel Deaconess Hospital-Milton and Beth Israel Deaconess Hospital-Plymouth, a Wednesday press release said.
"The most important thing is that we want to make sure we're demonstrating results," Pogir said. "And the second most important thing is we need them to do it in a way that can actually scale to other institutions. So really what we're trying to accomplish here is to find ways that can be generalized or scalable beyond just Beth Israel but other community hospitals in Boston or across the country."
Several residents said they are happy to hear about BIDMC's grant and hope it will create a safer and healthier environment for patients in the ICU.
Nancy Joseph, 29, of Brighton, said any improvement in the medical centers will serve as a comfort to patients and their families.
"It's important to prevent future harm because you want to ensure that the operations of the hospital are efficient and that you aren't having clients be harmed while they're in the hospital setting," she said. "Anything they can do to improve their services and make sure that, not only are they getting good services but they're not actually incurring more harm while they're at the hospital, is a good thing."
Ryan Holohan, 39, of East Boston, said a decrease in preventable harm would be beneficial for the hospital economically, as well as serving as a comfort to patients and their families.
"First of all, it's for a higher quality of life, to improve their life quality if they're already injured," he said. "Secondly, if they don't get more injured, we're saving money on medicine and medical bills."
Clara Ren, 23, of Back Bay, works as a patient finance representative at Boston Children's Hospital and said BIDMC made a good decision to use the grant to better the ICU.
"If someone gets hurt, that's liability to the hospital, so I understand that it's important to have this grant to fund the research to provide all the equipment for the patients," she said. "The ICU is the most critical department of the hospital, so that's a great place to start."