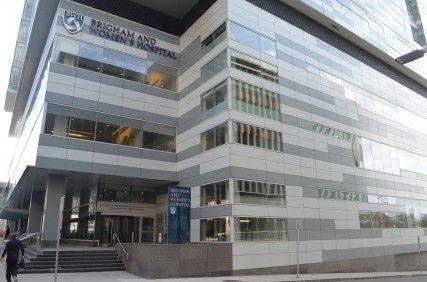 As a record-breaking number of students are applying and enrolling in medical schools across the country, three local hospitals, Massachusetts General Hospital, Brigham and Women's Hospital and Beth Israel Deaconess Medical Center, were listed among the premier medical residency programs in the country.
The results of the survey published Thursday, conducted by U.S. News & World Report and the medical networking site Doximity, were determined through the responses of over 9,000 physicians. MGH received the highest overall nominations as the country's top residency program, closely edging out Baltimore's Johns Hopkins University Hospital and Boston's Brigham and Women's Hospital.
Dr. Hasan Bazari, program director of internal medicine residency at MGH, said the program's high rating in the survey will not stop his hospital and its residency program from continuing improvements in quality of care for patients and quality of training for students.
"We obviously want to improve the care of our patients and want to strive to prepare the next generation to contribute to the health of our nation," he said. "This ranking will not have a big impact on our plans to work on improving the program to be the best it can be."
U.S. News & World Report and Doximity said their survey should not be construed as a ranking or considered nationally representative, but it represents the first major effort to measure doctors' views on a formative part of medical training.
Bazari said the survey results were flattering, but ratings from one report may not accurately determine the best quality programs.
"This is the first time such a poll has been done," he said. "It is hard to conclude we have the best program based on this."
Doximity and U.S. News & World Report also compiled statistical data on research grants, clinical trials and peer-reviewed publications among national hospitals. In these ratings, Boston's Beth Israel Deaconess Medical Center was listed as the most productive research and sub-specialization residency hospital in the nation, with Brigham and Women's Hospital coming in second.
Several residents said the results of the survey are proof of Boston's growing prominence in the medical community.
Alex Sherban, 26, of Fenway, said Boston's collection of great medical minds and hospitals create a learning environment that allows young adults to go to school and start their careers in and around the city.
"As I'm trying to volunteer and do clinical stuff now, it's great to live in Boston because I know there are so many opportunities and so many hospitals to work with," he said. "There's also this strange dichotomy between people who live here as average students and people who know they can eventually work at these great places, and you know that probably means they're a cut above the rest."
Everett Kight, 24, of Brighton, said Boston's job opportunities were a large motivation for his move to the city and having well-regarded hospitals and programs is a nice addition to the city's character.
"It's just icing on the cake," he said. "What is the primary reason why parents send their kids somewhere? You look at the best school systems, education centers and safety of the city."
Adam Diers, 24, of Brighton, said Boston's quality hospitals are a testament to the quality of education that is provided to students in the city.
"Everybody knows that Boston is the place for the best education, so it kind of makes sense that you're going to have the best hospitals in the nation," he said. "Just knowing that we have the first [and] third rated hospitals makes you feel safe if something was to happen."