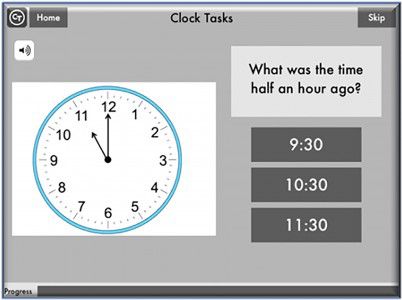 Boston University will provide funding for an iPhone Operating System application that provides mobile therapy for patients with cognitive disorders developed from the research of a professor at Sargent College of Health and Rehabilitation Sciences.
The app, dubbed Constant Therapy, was given funding from BU after officials discovered the potential to launch an enterprise from the successful research of SAR professor Swathi Kiran, said Managing Director at BU's Office of Technology Development Vinit Nijhawan.
"We figured out that it would be possible to take some of the research she was doing there, as well as the therapy they were conducting, and put it into a software system that would allow the patients to take the therapy they were doing at SAR and take it home to do in between visits," Nijhawan said.
As testing for the app returned positive results, the company was able to receive funding from both the Coulter Award Program of BU's biomedical engineering department and the Launch Award of BU's Office of Technology Development, Nijhawan said.
"Results [of testing] haven't completely been tabulated, but they were pretty positive," he said. "It then made sense to go start a company. We have gap funding programs at BU. The Coulter Foundation grant is one of them, but then we also have this thing called a Launch award, where if a company is formed as a BU spinoff, we have the ability to put a little bit of money in to allow the company to raise more money."
The app is designed to provide outpatient therapy through a mobile device for patients with cognitive disabilities, said Veera Anantha, Constant Therapy's chief executive officer and co-founder.
"Constant Therapy is a software solution that enables people with cognitive language, communication and learning disorders to access science-based brain therapy at their fingertips," Anantha said. "The program helps people who may have suffered a brain injury, stroke, head injury, dementia. It also helps kids who have developmental or learning disabilities which lead to slower progress in school."
Anantha said Constant Therapy is groundbreaking in its ability to provide access to therapy at any given time or place, solving the previous issue of patients being unable to access therapy due to financial or disability-related reasons.
"Because the software has such a broad set of tasks available in it, the patients are able to get very personalized and individualized care plans set up for them, either by their clinicians or through the system automatically," he said. "The patient gets started with Constant Therapy when they work with their clinician. Then, the patient continues to use Constant Therapy on their iPad at home independently and their clinician can monitor their progress."
Kiran, cofounder of Constant Therapy who conducted the research at SAR that led to the creation of the app, said the application was developed from the outcomes of patients who practiced therapy at home as opposed to in the medical facility.
"In an initial study with over 50 patients who practiced personalized therapy tasks using the iPad-based software at their homes and weekly visits to the clinic, we observed remarkable positive treatment outcomes," Kiran said. "This preliminary work has given the opportunity to further examine treatments that work from those that don't for specific individuals, and allows the prediction of possible outcomes even before assigning specific therapies."
Constant Therapy provides an ideal solution for patients who previously had no stable method of receiving therapy outside of rehabilitation centers, Kiran said.
"In the long term, patients do not have a consistent way to continue their rehabilitation program due to physical and financial barriers and will experience communication deficits for the rest of their life," she said. "Constant Therapy's platform eliminates these important barriers to continue rehabilitation by providing therapy through iPads that patients can practice whenever and wherever they prefer."