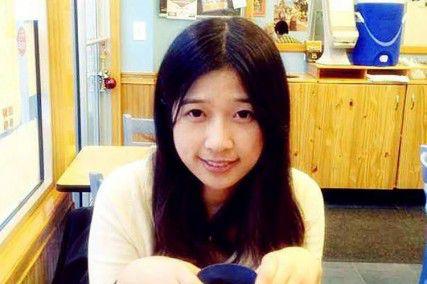 The family of Lu Lingzi, the Boston University student who was killed in the 2013 Boston Marathon bombings, launched a foundation in her honor that will offer scholarships to students who exhibit traits and possess goals similar to Lingzi.
Separate from the Lu Lingzi Scholarship, which was initiated by BU, communications firm Solomon McCown & Company worked with the Lu family to establish the Lingzi Foundation.
"Following the terrible tragedy that happened during the marathon and the ensuing emotions from that, we got to know our family through our interactions, working with them following Lingzi's death," said Daniel Solworth, chief of staff to BU's dean of students. "They very much want to continue that relationship with the university in honoring her memory and honoring the contributions she made here."
Solworth said unlike BU's Lu Lingzi Scholarship Fund, the Lingzi Foundation is open to students outside of Boston University.
"The foundation was formed by the family to be able to help people with their educational pursuits but not necessarily have to be a Boston University student," Solworth said. "It can be anyone that the foundation, which is run by the family, selects to keep the memory of Lingzi alive through selecting a student who they believe has the same ideals and pursuits and ambitions Lingzi had."
As the 2014 Boston Marathon approaches, the BU community is remembering how last year's tragedy affected the school, Solworth said.
"This is a major event for the city, a major event for the university, a major event for the whole country really," he said. "Because of the emotions involved, because of how deeply it affected all of us, people want to be involved … People desire to be involved in keeping this memory alive and celebrating the great person that Lingzi was."
In honor of the newly launched foundation, jewelry retailer Alex and Ani held a fundraiser Thursday. Sixteen percent of sales were donated to the foundation, said Amanda Frederick, assistant manager of Alex and Ani's Boston location.
The Lingzi family approached Alex and Ani for the charity event, Frederick said.
"The more exposure the foundation gets, the more help they will be able to get with raising funds for it," she said.
Frederick said Alex and Ani hopes to host another fundraising event for the Lingzi Foundation and intentionally timed this fundraiser to fall before the 2014 Boston Marathon.
"We figured it would be better before as opposed to after because there are a lot of people coming to town, and we want to do it in honor of her before the anniversary," Frederick said. "It's a great foundation to honor someone who was a victim of something so awful, and the foundation keeps her memory alive and helps other students with educational opportunities."
Students said the Lingzi Foundation serves an important role in remembering Lingzi and offered suggestions to raise awareness of her passing.
"It's an honorable thing for them to do," said Lauren Burke, a College of Communication sophomore. "They were unable to fulfill her dreams, so in order to fulfill others [the Lu family established the new foundation]. It's recognizable."
Justin Sun, a School of Management freshman, said he supported the foundation but would like to increase its visibility.
"Helping others is always a great thing," he said. "The best way [to raise awareness] is to have a table at the [George Sherman Union]. I am always hanging around here, so seeing a poster, a flyer or even a TV ad may help."
Debra Marcus, a College of Arts and Sciences sophomore, said she admired the foundation's role in recognizing and honoring ambition, curiosity and intelligence.
"Those are traits that generally want to be promoted in college kids," she said. "College is about learning and growing, and if this is what this foundation is for, then that sounds good to me."