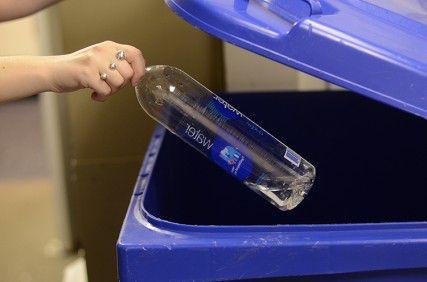 In order to promote neighborhood solidarity and civic engagement, Boston Mayor Martin Walsh is seeking to expand volunteer opportunities this year during the city's annual spring cleanup event.
Boston Shines, which for the first time will span three weekends beginning on April 25, would bring together volunteers, businesses and community groups for the purpose of bettering the city's neighborhoods. The cleanups will take place in Allston-Brighton, Jamaica Plain, Roxbury and West Roxbury.
"Boston belongs to all of us, and I'm encouraging residents in all our neighborhoods to come out and volunteer to 'Scrub the Hub' and help make Boston even more beautiful," Walsh said in a Monday release. "When we work together across the city, we improve the quality of life for all Boston residents. I'm looking forward to working with my neighbors to make Boston shine."
This year, the cleanup program will focus on four areas of service: physical service, university engagement, youth development and creating opportunities that will unite communities, the release stated.
Although Boston Shines is an annual event in its 12th year, Walsh is looking to increase volunteerism this year and improve the quality of life for Boston residents during his first year in office, according to the release.
Several volunteer groups in the city said they appreciate Walsh's support for volunteerism and look forward to working with his administration to better the city.
Joan Pasquale, executive director of a community service organization called The Parents and Community Build Group, Inc., said Boston Shines allows people to have a greater impact in their neighborhoods.
"If folks see something that needs to be done, then [they can] take the initiative and do it," she said. "Everyone can be the change via sweeping up dirt [or] litter in front of their business, picking up litter in front of their residence, helping to clean and care for a neighborhood green space."
Pasquale said the four service focuses would allow volunteers to cater to their specific volunteering preferences and direct all their effort in one area.
"Not everyone has the same volunteer interests, so creating different avenues of volunteer opportunities creates interest [in Boston Shines]," she said. "For example, Ringer Park cleanups [include] landscape improvements [and] inclusive social interactions with community neighbors."
Patrice Keegan, executive director of Boston Cares, said volunteerism encourages people to participate in their communities and take pride in their up keeping, and she said she hopes Boston Shines will continue to keep this effort alive.
"People who care are the ones who are more likely to stick around and get involved," she said. "It's in everyone's best interest because they stay and become part of the city's success."
Keegan said Walsh has always shown a commitment to volunteerism in the city and Boston Cares is excited to see the execution of Walsh's plans to further civic engagement within the city.
"I'm excited to see that the Mayor is committed to volunteerism," she said. "When we had that horrible blizzard, the mayor was out and participated. It was really awesome that he is putting a stake to the ground."
Several residents said the rejuvenated Boston Shines program, under Walsh's lead, will foster community involvement and promote volunteerism throughout the city's neighborhoods.
William McGee, 28, of Kenmore, said the mayor's effort would add a new sense of character to the city's values.
"It's phenomenal, fantastic and admirable," he said. "I'm fortunate that my home and work areas are well taken care of, but I know that there are areas like Dorchester … that are not so good."
Ian Stuart, 45, of Brighton, said he was born and raised in the city and anything people can do to improve the communities can have a large impact.
"I am not volunteering [in Boston Shines], but I am good at not littering and doing my part," he said. "When people care, they can only make the city better."
Madeleine Brown, 19, of Back Bay, said Boston Shines could beautify the city and welcome in the spring season.
"It's nice to start new and be surrounded by cleanliness and a fresh feeling," she said. "It's great that he [Walsh] is taking a leadership role in something that is charitable and doesn't have anything to do with money or politics. It's for the good of the people and it's a good example to set."