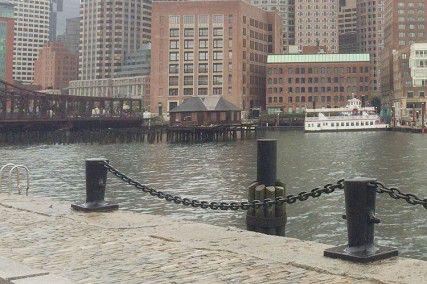 The body of Eric Munsell, a Boston University graduate who was first reported missing in February, was found Wednesday in Boston Harbor adjacent to 66 Long Wharf.
At about 12:27 p.m. Wednesday, Boston Police Department officers and members of BPD's Harbor Patrol Unit responded to a radio call for a body found in the water on the north side of 66 Long Wharf, BPD confirmed. Officers and officials from the Boston Fire Department then removed the body, which medical examiners identified Thursday as 24-year-old Munsell, a 2012 College of Engineering graduate.
BPD officials said they are actively investigating the facts and circumstances of the incident.
Munsell was last seen on Feb. 8 at about 11:30 p.m. celebrating his birthday with coworkers and fellow BU alumni at Market Lounge, a bar in the Financial District located at 21 Broad St. A bouncer at the bar removed Munsell after he tripped and fell on his way to the bathroom.
Munsell, who was known by friends and family to walk when within close proximity of his home, lived in the North End about 10 minutes away from where he was last seen.
"It is just terribly sad," said BU spokesman Colin Riley. "It just breaks your heart. I'm sure it brings some closure, but it's not what anyone wanted to hear."
"I'm sure police will look into it, but it just was very sad news to hear today," Riley said. "Here he is, he's a recent grad, 2012, and just had his life in front of him. It's so sad."
More than 100 people attended a vigil for Munsell about a month after he was reported missing. The vigil was held March 1 at Long Wharf, where Munsell's body was recently found.
Those who attended wore ribbons and lit candles in Munsell's memory. Munsell's family, friends and fellow alumni spoke at the vigil of his positive attitude, selflessness and sense of responsibility. Attendees then walked with Munsell's father Keith to the New England Aquarium, where Munsell and his father spent time together during the BU graduate's childhood.
Munsell worked at General Electric as an aviation engineer before his disappearance.
BPD officials have asked anyone with information about Munsell's disappearance and death to BPD's Homicide Unit at (617) 343-4470. Community members who wish to assist the investigation anonymously may call the CrimeStoppers Tip Line at 1-800-494-TIPS or by texting the word 'TIP' to CRIME (27463).