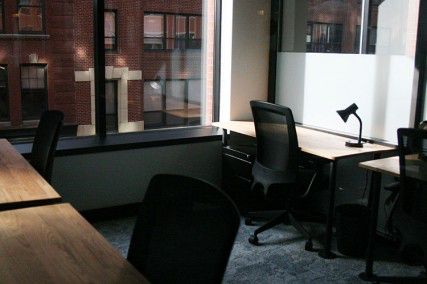 In order to support startups, entrepreneurs and innovation in the city, Boston Mayor Martin Walsh announced Tuesday  that 4,000 square feet of space in the Ferdinand Building in Dudley Square will serve as a business incubator.
The incubator will share the building with the new headquarters for Boston Public Schools, as well as retail and community space, providing start-ups with easy access to assistance and resources, according to the Tuesday press release.
"[The incubator] will serve as a resource for start-ups seeking assistance with business services such as location, permitting, capital access and marketing," the release stated.  "Locating the incubator in Dudley brings the economy of the future into the heart of Roxbury, helping Dudley Square take its place in Greater Boston's innovation ecosystem."
This development relates to Walsh's initiative to better assist Boston's innovation community.
"It will help entrepreneurs to gain a better understanding of their businesses' needs, struggles, and growth plans, as well as provide them with the necessary tools to succeed — experienced mentors, dedicated investors, and development strategies," stated the release.
Several professors said they appreciate that Walsh will further business and innovation in Boston, and they look forward to the development in Dudley Square.
Jeffrey Furman, an associate professor of strategy and innovation at Boston University, said many businesses like the idea of being in Boston because of the city's resources and reputation as a technological and innovative city.
"Boston is one of the metropolitan areas in the United States that leads in innovation and entrepreneurship," he said. "Most types of innovative firms that start in incubators face very uncertain prospects in the long run, so the extent that those occur here in Boston as opposed to other places … [Startups have] a much higher potential."
John Friar, executive professor of entrepreneurship at Northeastern University, said the space for entrepreneurs is helpful, but startups will require information and support to become successful.
"The space by itself is meaningless," he said. "If it's just cheap space, there also needs to be an environment with other entrepreneurs and mentors to build a network."
Several residents said they recognize the potential benefits the business incubator can have on the community.
Ryan Gauthier, 24, of Allston, said the presence of startups could help reinvigorate the Dudley Square area.
"Startups mean new things coming into the community, [such as] jobs and growth, especially since the Dudley area is struggling," he said. "Dudley used to be a business and cultural center. Anything is possible."
Ahmed Salem, 24, of Boston, said the space and resources are great for entrepreneurs to start their own businesses.
"Entrepreneurs and small businesses are the backbone of the economy," he said. "[They] stimulate so much. The business incubator can help people with good ideas who need help with a business plan or planning in general."
Muna Mohamed, 28, of Roslindale, said as an entrepreneur herself the business incubator can provide those like her a chance to have an impact on the community.
"It's the perfect opportunity for small businesses to have that start and support," she said. "[Startups] can enforce other businesses and entrepreneurs in the area to start. It can also help build morale since we're coming out of a recession."