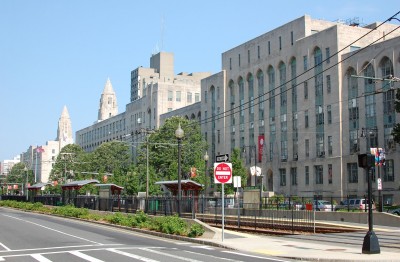 Boston University was ranked the 66th best university in the world by The Center for World University Rankings, according to their annual list published Friday.
"The CWUR publishes the only global university ranking that measures the quality of education and training of students as well as the prestige of the faculty members and the quality of their research without relying on surveys and university data submissions," the CWUR wrote in an email statement.
For a university to be considered, the CWUR uses eight indicators to rank the top 1,000 universities around the globe. The two highest indicators are quality of education and alumni employment, both accounting for 25 percent of total rank. Faculty, publications, influence, citations, broad impact and patents round out the indicators, each accounting for 5 percent of overall rank.
BU was also ranked the 44th out of the U.S. schools on the list. It had an overall quality of education rank of 303, alumni employment rank of 54, quality of faculty rank of 83, publications rank of 60, influence rank of 45, citations rank of 37, broad impact rank of 34 and a patents rank of 135 in the world.
BU's global ranking of 66 was better than those of several prestigious American schools like Brown University and Vanderbilt University, as well as those of other Boston-area institutions such as Tufts University, Northeastern University and Boston College.
"In addition to providing consultation for governments and universities, the Center for World University Rankings aims to provide the most comprehensive university rankings available, which are trusted by students, academics, university administrators, and government officials from around the world," the statement said.
CWUR said in the statement that specific factors that can help increase a school's ranking include recruiting bright students and targeting outstanding researchers.
BU spokesman Colin Riley said looking at the methodology behind a ranking is always incredibly important.
"You or I could create a ranking tomorrow and determine what we feel the important characteristics are of higher education and in the methodology give a different weight to different components," he said, "and in so doing, you would move the numbers around."
He said rankings can be a good place for a high school student to start a college search, but they aren't everything.
"[It] certainly is not a way to decide on which school to attend," Riley said. "The best measure of that is by taking campus visits, speaking to current students, talking to friends who you know who have attended in previous years who are ahead of you in school. [Boston University knows] that we provide an outstanding education here, we know we have a very low attrition rate … that's a reflection on their experience."
Riley said the college decision process should instead be a much more personal one, rather than relying on rankings.
"When a student applies and they are accepted, now, they are in the drivers seat," he said. "They are looking at [numerous] schools that they have been accepted to and now they are able to factor in other very critical factors: What will it cost after four years? What is my investment? What will my student loan debt be after four years? What will I be getting a degree in that puts me into a career of my choice?"
Still, Riley said he sees the CWUR ranking as a positive one for BU.
"The good news is Boston University is getting recognized for its excellence," he said, "for the excellence of its students and faculty."