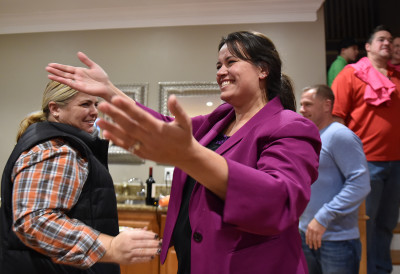 Voters elected challengers Annissa Essaibi George and Andrea Campbell to the Boston City Council Tuesday night, winning spots as at-large and district councilors respectively.
Essaibi George came in fourth place among the current At-Large councilors with 17.86 percent of the vote, taking the position of Stephen Murphy, who has been part of the Council since 1997. In the At-Large race, Ayanna Pressley came in first with 24.21 percent of the vote followed by Michelle Wu with 22.02 percent and Michael Flaherty with 20.17 percent.
Campbell, who also won in the preliminary election in September, beat Charles Yancey, who has been a councilor since 1983. Campbell won 66.33 percent of the vote in District 4, which includes Dorchester and Mattapan.
Tito Jackson of District 7, Frank Baker of District 3 and Tim McCarthy of District 5 defeated challengers in their districts.
Salvatore LaMattina from District 1, Council President Bill Linehan from District 2, Matt O'Malley from District 6, Josh Zakim from District 8 and  Mark Ciommo from District 9 all ran unopposed and garnered close to 90 percent of the vote.