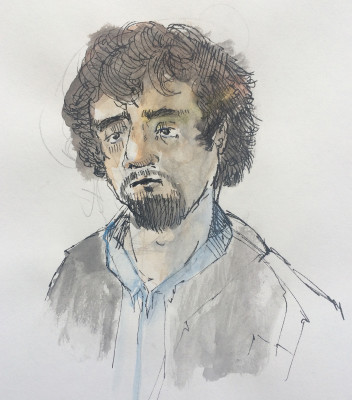 U.S. District Judge George O'Toole denied a motion for a new trial for Boston Marathon bomber Dzhokhar Tsarnaev Friday afternoon, while ordering Tsarnaev to pay more than $101 million in restitution to the victims of the bombing.
Daniel Medwed, a law professor at Northeastern University, explained the importance of requesting a new trial and essential role it plays in the appeal process.
"First of all, it's very difficult to get a motion for a new trial unless you find completely new evidence right after the trial, so this is not unexpected," Medwed said. "It's important for the defense lawyers to raise any and all issues to preserve any issues for appellate review … If you don't present issues to the trial court, then you are barred from presenting them at appeal."
The restitution charges that O'Toole ordered Tsarnaev to pay amounted to $101,124,027. However, Medwed noted that these charges are largely symbolic, as it is unlikely that Tsarnaev will be able to pay the money.
"It is a symbolic decision, but an important one, because in a case like this, where the damage or the injuries are so extensive, it is important for the judge to put a rather high amount of restitution on the table," Medwed said. "It's a way, perhaps, of helping some victims obtain closure."
Medwed also noted that even though the restitution charges are largely symbolic, the message the decision sends is clear and important.
"It's a rather abstract principle, but still an important one," Medwed said. "It's largely symbolic, but symbols matter. Not asking him to pay restitution or giving him a low amount would've sent the wrong message in a case like this."
O'Toole wrote in his court order that if Tsarnaev puts forward repeated requests, they will be denied for the same reasons they were originally rejected.
"On July 6, 2015, the defendant moved for a new trial in the interests of justice," O'Toole wrote. "In his motion, he reiterates some grounds for such relief that he had previously raised before or during trial. As to those groups that are repeated from prior written or oral motions, both aspects of the present motion are denied for the same reasons the prior motions were denied."
Along with Tsarnaev's request for a new trial, he requested a new venue for the trial. O'Toole explained Tsarnaev's reasoning in the court order.
"The defendant now again renews his venue argument, contending generally that local media coverage, local events and information or postings on social networks during the course of the trial should raise a presumption of prejudice and require a conclusion that the District of Massachusetts was an improper venue for his trial," O'Toole wrote in the order.
Medwed noted that the defense team likely requested a new venue to continue to build a strong background for appeal.
"For the argument for a change of venue, I think the defense was continuing to build a strong record that it was difficult to find an unbiased jury in Boston," Medwed said.
However, O'Toole noted that media coverage in any region would likely have been similar.
"There is no reason to think that if the trial had been moved to another district, the local media in that district would not also have given it attentive coverage," O'Toole wrote in the order. "What was first a national story would have become a local story in that venue."
Several residents agreed that the rejection of a new trial was inevitable.
Linda Kristoff, 26, of South Boston, said she could not see any reason why Tsarnaev should be granted a new trial.
"I can't see any reason why he would be granted a new trial," she said. "I mean, he was already found guilty and I don't think anyone in Boston would approve if he was given a second trial."
Jessica Lance, 27, of Brighton, agreed that she could not understand the need for a new trial.
"Has anything changed since the last trial?" she said. "If nothing is different, then I can't imagine why a new trial would be necessary."
Josh Kellerman, 36, of Fenway, was happy to see the judge order restitution charges.
"There needs to be an accountability for his crimes," he said. "Not just punishment, but accountability that the victims can see."