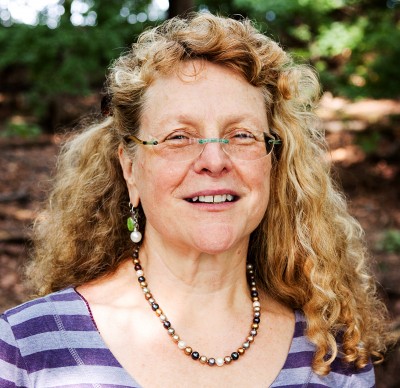 Many are under the assumption that science classes are often rigorous and boring. Kitt Shaffer, an award-winning professor at Boston University's School of Medicine, aims to curb that stereotype while preparing students for the arduous medical field. Shaffer, who just received the Alliance of Medical Students Educators in Radiology Excellence in Education Award, said she aims to promote innovative teaching techniques in the future.
Shaffer, vice chair of education and a radiology professor at BUSM, received the award on April 1. The award originated in 2012 and is granted each year to educators whom the AMSER Awards Committee "feel has contributed the most to medical student radiology education in the USA," according to the AMSER website.
During Shaffer's nine years of teaching at the BUSM, she developed a Resident-as-Teacher curriculum and founded the Clinician Educator Development Program, which helps young faculty members "gain proficiency in teaching skills and designing educational activities," according to the Clinician Educator Development Program website.
"The teaching operation at BU is complicated," Shaffer said of starting the Resident-as-Teacher program. "Many students are coming through, but [the radiology department] is not a very large one. So we use a lot residents to help with teaching, which is a fabulous program and really draws a lot of residents because it is quite unique."
Shaffer said she encourages the use of interactive teaching, especially because medical students often face unique challenges in the first two years of the program.
"It can be very easy to get students overwhelmed with all the science and lose track of the patient," Shaffer said. "So image teaching is a way to show [students] why what they learn in the first two years' basic science courses does have a direct application for patient care."
One thing Shaffer emphasizes in her career, she said, is the importance of engaging curricula — even for bigger lectures in an amphitheater setting. She uses techniques such as group projects and cold calling to make sure students are engaged in the classroom.
"This is a bit unusual for students, and there are mixed feedback," Shaffer said. "Some students are complaining that it is a bit intimidating, but most students are really enjoying it, especially when they found out I am not trying to bully them to put them down or to make them feel bad. The more they see it, the more engaged they become."
Shaffer's perspective resonates with students such as Taylor Lemieux, a junior in the School of Hospitality Administration. Lemieux said her favorite professors are those who are passionate about their jobs and those who teach her lifelong lessons.
"If professors truly love their jobs and what they do, that will project to the students," Lemieux said. "[Good professors] are not there to just read notes. They are there to actually teach you things you will apply the real world. In real life, it will not matter if I know a day of a historical event or stupid things like that."
Shaffer said that in the future, she will focus on increasing student engagement in classrooms because it is crucial to gain the interest of future doctors. Shaffer added that students, especially those who wish to become doctors, need to be comfortable with pressure and feeling stressed, and her classes can help students prepare for that kind of environment.
Chad Farris, a radiology resident at Boston Medical Center and Shaffer's former student, said he loved her class because students could learn from hands-on experience and group projects.
"Professor Shaffer used to set up different workstations in [the] classroom," Farris said. "Every station is slightly different, but all related in one way or another. We would go around the room, and every individual will take a case at a station. It usually caused a little bit of pressure and a little bit of anxiety, but it is very helpful because it keeps you focused throughout the lecture."
Farris said people who are more outgoing would like Shaffer's classes because the courses include a lot of interactions among students, but students who tend to hold back also benefit from the class by observing what other students do.
Farris added, "Her teaching technique and her passion with students is what makes her so successful as a professor."