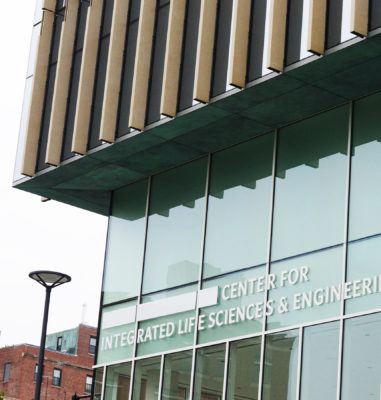 By: Lexi Peery and Elise Takahama
Board of Trustees member Rajen Kilachand has donated $115 million to Boston University — the largest donation in the school's history — to be used for life sciences research on campus, according to The Boston Globe.
As part of the donation, BU will announce the naming of the Rajen Kilachand Center for Integrated Life Sciences and Engineering, which opened earlier this fall.
Kilachand, who graduated from BU's Graduate School of Management in 1974, has broken records for donations to his alma mater before. In 2011, the Dubai-based entrepreneur donated $25 million to the Honors College — naming it in honor of his parents Arvind and Chandan Nandlal Kilachand. When Kilachand donated the $25 million, it was the largest gift BU had received, to that point, according to the Globe.
The donation will go toward the funding of research within the university, with an endowment of $100 million to be used by researchers, faculty and students. The remaining $15 million from the donation covers a portion of the construction costs of the new CILSE building, which took $135 million to build.
"I'm very excited about that collaboration," Kilachand told BU Today. "I'm convinced that this research center is going to be the front-runner. I believe from the bottom of my heart that this will become one of the leading research institutes on the planet."
His philanthropic efforts extend beyond his $140 million. In 2012, Kilachand also pledged $10 million to revamp the Honors College. Prior to Kilachand's $115 million gift, his donations made the list of 50 largest gifts to higher education in the country, according to BU Today.
Kilachand has been the chair of the Dodsal Group, a multinational energy and infrastructure company, since 1982, and he continues to lead the enterprise in fields of engineering, construction, trading and distribution throughout North America, Europe and Asia.
Prior to Kilachand's donation, the largest gift to BU came from Allen and Kelli Questrom in March 2015 — a donation of $50 million that resulted in the renaming of BU's School of Management to the Questrom School of Business.