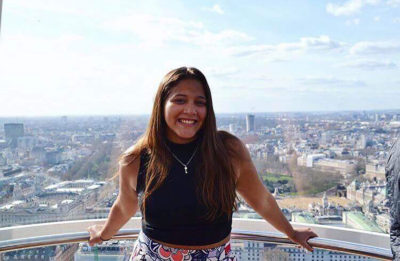 A group of Boston University students is bringing MEDLIFE, a nonprofit organization dedicated to providing medicine, education and development to communities in need worldwide, to BU's campus this semester.
The organization partners with poor communities in Ecuador, Peru, Nicaragua and Tanzania to offer medical services, aid infrastructure and improve education, according to Maria Gomez, the president of MEDLIFE at BU.
The club, which was just officially recognized by BU, hopes to attract students who want opportunities to volunteer and go on service trips, Gomez said, and the organizers have been advertising the new club in Facebook class groups this past week.
"What we hope to bring is an organization where you can join all these things that a majority of students look for in a club," Gomez said, "like volunteering, being able to go on service trips, if that's something that interests them … and just overall help for low-income families on the basis of medicine, education and development."
The new BU chapter had its first meeting on Thursday. The meeting was focused on organizing the group and discussing potential fundraising and volunteer activities, Gomez said, and though the meeting had a low turnout, she expects more people to join the club next semester.
"[It was] an organizational meeting about what we are going to be doing throughout the year," Gomez said, "such as our volunteer activities, some brainstorming for fundraising and also deciding on which country and service learning trip we want to do."
Gomez, a sophomore in the Sargent College of Health and Rehabilitation Sciences, said she is bringing MEDLIFE to BU because she has seen many friends in her hometown of Ponce, Puerto Rico have great experiences with the organization.
"They have [MEDLIFE] back home in my hometown and I've seen a lot my friends do it before and the majority of them have come back with really good memories," Gomez said. "I wanted to bring something like that to Boston University."
Chavely Calderon, the vice president of the club and a sophomore in Sargent, said what attracted her to the club is its balanced mission and its focus on bettering the community.
"[MEDLIFE] presented a well-rounded mission of not only helping through medical means, but also focusing on the importance of education in society and providing people with a chance to structurally better their community," Calderon wrote in an email. "This is one of the most important aspects of being in MEDLIFE — it's not only volunteering at an international level, but also at a local level."
Several students said they think the new club on campus can be beneficial to both communities in need around the world and to the students who want to join and be part of that process.
Jacob Rojas, a freshman in the College of Arts and Sciences, said he is interested in joining MEDLIFE and hopes it will bring awareness to and make a difference for low-income communities.
"I hope that the club can bring more awareness to these lower income communities," Rojas said. "Some people may not even know that these communities exist … because we are so caught up in our own little bubbles. I hope that the club will make a difference in the lower-income areas by improving existing structures and dedicating time to boost the education of the students in those areas."
Elena García, a sophomore in Sargent, said she might be interested in joining the club and thinks the organization can do a lot to help communities in need.
"[MEDLIFE] could bring opportunities for people who want to volunteer, and bring resources to places that need them," Garcia said.
Michael Eschmann, a College of General Studies freshman, said he hopes the organization will not just save communities in need, but also give them the infrastructure to survive on their own.

"Our role as foreign aid should not be to save a community deprived of certain health care," Eschmann said. "But to help create a withstanding environment in which medical practice can be a community effort and self-standing."