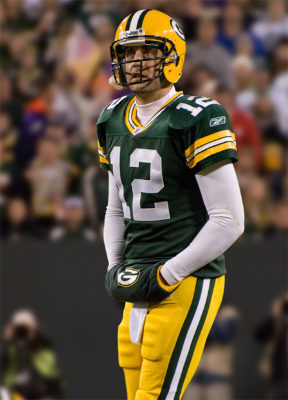 Steal for the Steelers
In an article I wrote a few weeks back, I mentioned that JuJu Smith-Schuster, the 20-year old out of the University of South California was a good deep sleeper play and likely to score a touchdown. Sure enough, he secured his score, but also notched 193 yards in a breakout performance. Now, I am very confident that you ride JuJu as a very high-end WR2/low-end WR1. Yes, I said it, a WR1 for the receiver behind Antonio Brown.
The Steeler and youngest player in the NFL gets incredible matchups coming up. Green Bay, New England and Houston all face Pittsburgh in the next seven weeks. In fact, the Pats and Texans have allowed the third and fourth most fantasy points to wide receivers. Better yet, these matchups come in the semifinals and finals for those of you who grind it out until the end of the year.  
Mark my words — in the fantasy playoffs —  barring any sort of injury, JJSS will put up top 15 wide receiver numbers in the weeks that really count. He is the true compliment to Brown and has fully taken the reigns from ultra-complainer Martavis Bryant for the man opposite number 84.
At 20-years old, we have a fantasy stud in the making for years to come.
Pity for the Packers
While everything seems great in Steel Nation, the same cannot be said for the Green Bay Cheeseheads. After Aaron Rodgers went down with a broken collarbone, Mike McCarthy and staff really needed to find offensive answers with Brett Hundley at the helm. Aaron Jones, a talented young back, and Ty Montgomery were going to be the saviors for the Packer offense, but now they will join Rodgers with injury for an extended period of time.
The combination of Jones downfield running and Montgomery's pass-catching ability was the only thing that could keep Brett Hundley afloat. Sure Green Bay won Sunday against 'da Bears, but without the duel-threat of RBs, it looks bad in real life and for fantasy.  
Jones and Montgomery could have been fired up as RB2s going forward, but now Jamaal Williams is the man to own in Green Bay. While he is going to be the most popular waiver pickup this week — please temper expectations.  
To be fair, Williams has not had legitimate work in a game until last week when he gained 67 yards on 20 carries. While he did score a touchdown on Nov. 6 against Detroit, he has yet to make any real noise for fantasy purposes.  
Williams does not possess the same cutting ability Montgomery has or pure running skill that Jones has flashed. Most will be firing up Williams as a solid RB2, but I expect touchdown-dependent FLEX numbers.
NFL.com's initial scouting report of Williams labeled him a "decisive runner" coming out of college, but "doesn't have athleticism to create early yardage for himself." In a very small sample size, this has been the case and now as the lead man behind a bad quarterback, things should only get tougher.