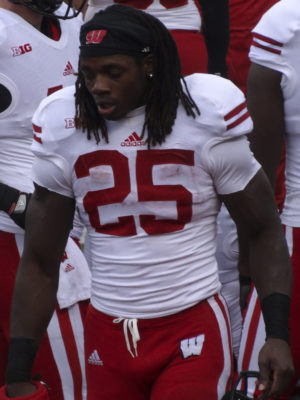 Whether you are fighting for your fantasy life, have secured a top seed or are just trying to squeak out of last place in your league, it is week 13 — the most important matchup of the regular season.  It's been a while, but this week, I am going to look into the deep — and I mean deep — sleepers that could be your saving grace this week and down the stretch.
First is Austin Ekeler, running back for the Los Angeles Chargers. Ekeler is owned in just 36 percent of Yahoo leagues.
Melvin Gordon, who is ahead of Ekeler on the Chargers' depth chart, might be the most overrated player in football. He has an odd inability to create big plays when necessary, despite holes and rip off chunk gains. There are some things you have to give him credit for, though — namely his receiving, stamina and success in short yardage — but when it comes to big plays, he is a bottom barrel player.
Gordon has averaged a measly 3.7 yards per carry this season and the same 3.7 for his career too.  Ekeler — in a far more limited role — has earned an extremely impressive 4.8 yards per carry, scoring five times in total between his impressive receiving and rushing.
Arguably a top five backup running back, Ekeler is not only a solid play given his recent surge, but also due to his matchup against the Cleveland Browns. The Chargers could very well look to give Gordon a bit of a rest and employ Ekeler as an early-down back at the end of the game.  
In week 10, against a stout Jacksonville Jaguars defense, Ekeler notched 10 carries for 42 yards, and caught five balls for 77 yards and two touchdowns. Imagine what he could do against a lost Cleveland defense this week.
Though he gets tough matchups in weeks 15 and 16 against the Kansas City Chiefs and New York Jets, respectively, he will get a weak Washington Redskins defense in the first round of the fantasy playoffs, which occur during week 14. Do not be afraid to use him as a FLEX option, especially in PPR leagues.
A position I have rarely covered is the tight end, partially because the tight ends outside of the top five are all very similar. However, a name to keep an eye on for those in desperate need for a tight end may have found their match in the backup, that's right, backup, tight end on the Arizona Cardinals.
Ricky Seals-Jones has established an almost bizarre connection with quarterback Blaine Gabbert. Seals-Jones accumulated 126 yards and three touchdowns in Gabbert's two starts since he took over for the injured Carson Palmer.
His week 15 and week 16 matchups come against two weak NFC East opponents: the Redskins and New York Giants. Both have been abysmal at defending the tight end position.
Give the Texas A&M alum one more week to see what he's made of, but if he puts up any sort of production this week, I would fully endorse him as a top 10 tight end going into the fantasy semi-finals and finals.