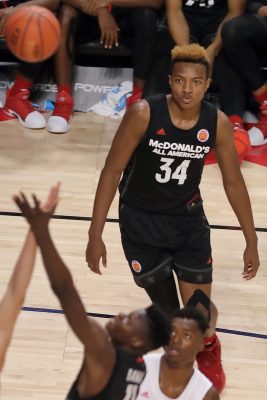 The first weekend of March Madness left basketball fans soaking up upset after upset like a Boston University student in Florida during spring break. With some of the nation's best teams sent packing, only one clear favorite has survived to the Sweet 16: the Duke University Blue Devils.
Enemies down
As noted in my last column, I picked the University of Virginia to take home the trophy. I'm not going to lie, I truly thought the Wahoos were the best team around, but the University of Maryland, Baltimore County had other plans. And with other big time programs going down early — the University of Arizona, Xavier University and Michigan State University to name a few — not a whole lot stands in the way of the Blue Devils.
Don't get me wrong, the University of Kansas is the real deal. But as a member of the Atlantic Coast Conference, Duke is used to playing "real deals" on a regular basis. As they did in the first two rounds, which included an 89-67 win over Iona College and an 87-62 victory against the University of Rhode Island, the Blue Devils are set to breeze through Syracuse University and Kansas.
However, that still leaves Villanova University in the Final Four. The No. 1 seed out of the East Region is no joke and demands to be taken seriously.
Mikal Bridges (18 points and 5.4 rebounds per game) and Jalen Brunson (19.1 points and 4.7 assists per game) headline one of the most talented teams in college basketball.
But Duke is just better. Let me explain.
Pure talent
Duke's roster is phenomenal — there's no argument here. I'm not kidding when I say the starting five could compete in the NBA right now.
Yes, Bridges is a force to be reckoned with in the paint. I sure as heck wouldn't want to be caught on the wrong side of a Bridges swat. But has he had to go against the twin towers of Wendell Carter Jr. and Marvin Bagley III? No sir.
Bagley is the best non-professional basketball player currently walking the face of the Earth. The true freshman averages 21.2 points per game off of 61.3 percent shooting, to go with 11.3 rebounds. The kid will be tearing up "The League" for years after leaving school.
And if Bridges is somehow able to stop Bagley — don't hold your breath — Carter will be waiting right there for him. The Atlanta native is the best defensive weapon in Duke's program, averaging a team-high 2.1 blocks per game.
You get the point.
With Trae Young, DeAndre Ayton, Collin Sexton, Mohamed Bamba and Jaren Jackson Jr. all already ousted from the tournament, Carter and Bagley are the only players still alive who are projected by most to be top 10 picks in the 2018 NBA Draft.
And hey, as much as you're going to hate me for saying this, Grayson Allen isn't too bad either. Let's start respecting him.
Always count on Coach K
Just like Gregg Popovich, Bill Belichick and Pat Summitt, there are just some coaches that you know won't let you down. Duke's Mike Krzyzewski is first all-time in NCAA Division I men's basketball coaching wins with 1,099.
The man has taken the Blue Devils to 12 Final Fours, and took home the trophy on five separate occasions. My point is that while his roster may be young, Coach K has all the experience needed to win big games. It would take career performances from Brunson and Bridges to break down whatever scheme Krzyzewski throws at them.
In a tournament full of surprises, people have become hesitant to make such confident predictions. But what I have seen from the Blue Devils so far this season has persuaded me on one thing: It's Duke's tournament to lose.