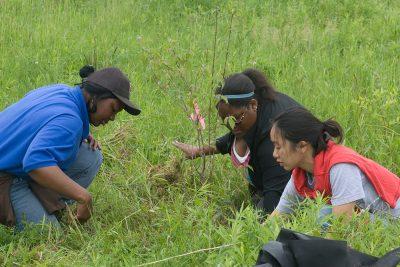 Do you keep seeing the acronym FYSOP but have no idea what it stands for? Wonder no longer — FYSOP is the First-Year Student Outreach Project, a weeklong community engagement program for first-year students, including freshmen, transfer students and, this year, students entering Boston University as part of the BU-Wheelock College merger.
The program, which runs from Aug. 27–31, "give[s] [students] an idea of what it is to be a Boston citizen and how to give back to the community," according to FYSOP 2018 Program Manager Jon Hauser.
Students volunteer at three different community partners in one of seven different focus areas during the week. The focus areas are centered around different Boston transportation lines and neighborhoods in order to familiarize students with Boston and its public transit. The complete list is as follows:
Beantown runs along the Red Line to Dorchester, Roxbury and Mattapan.
City of Champions runs along the Red and Orange lines to Cambridge, Somerville, Charlestown, Malden and Downtown Crossing.
Cradle of Liberty runs along the Orange Line to Jamaica Plain, Roslindale, West Roxbury and Hyde Park.
America's Walking City runs along the Red and Silver Lines to Dorchester, South Boston, Quincy and the South Shore.
Biggest College Town runs along the Green B, C and D lines to Allston, Brighton, Brookline, Watertown and the Metro West region.
Hub of the Solar System runs along the Green E Line and Silver Line to Fenway, Roxbury and the South End.
Olde Town runs along the Blue and Silver lines to Downtown Boston, East Boston, Chelsea, Revere, North Shore and the Metro North region.
FYSOP changed its focus areas in 2017 — before then, students focused on a particular type of service for the week, rather than a particular geographic area. Now, Hauser said, students can serve the community in a variety of ways while becoming familiar with a specific part of Boston.
Past community partners have included the Boston Public Library, the women's shelter Rosie's Place and the Greater Boston Food Bank, among many others. Past volunteer work has included everything from filing paperwork and helping walk differently-abled children to cleaning up one of the Boston Harbor islands.
While some tasks might seem unimportant, Hauser said, they can have a big impact.
"[Students] do a wide variety of tasks, all culminating in helping Boston to be a better place and helping them interact with the community around them," he said.
Boston has a large student population, and FYSOP is a great way to integrate students into the city, Hauser said.
FYSOP not only allows students to help their new city, he said, but it also helps them adjust to life in Boston and at BU.
"For many of our students, this could be their first time or second time after orientation coming to Boston," Hauser said, "so they can start exploring what it means to be a Boston citizen [and] what it means to be a student in the city of Boston."
Hauser added that FYSOP also provides students with the opportunity to make friends and learn how to take Boston public transit before classes even start.