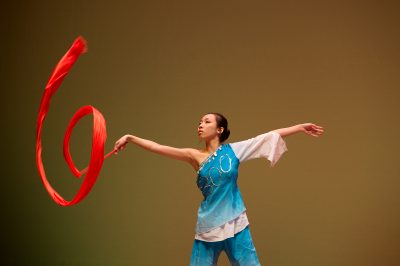 For those fresh from their high school theater department or dreaming of a college experience like Beca's in "Pitch Perfect," Boston University boasts a variety of undergraduate entertainment opportunities. Joining a performance group on campus is a great way for BU students to meet new people and showcase their talents.
While some BU performance clubs travel for tournaments and other intercollegiate competitions, others take a more casual approach to performing. Despite variation in levels of intensity, all of the following clubs welcome students from all majors and levels of experience.
Here are some of the BU entertainment groups on campus:
Liquid Fun
This hilarious and confident comedy group makes improvisation look as easy as pie. With performances all over BU's campus, Liquid Fun never fails to make audiences laugh until they cry. Whether you have high hopes of joining the ensemble or not, Liquid Fun hosts open practices every Sunday night for funny people to participate in performance-style improvisational comedy.
BU Fusion
This hip-hop dance troupe performs at colleges across New England and hosts ELEMENTS, a hip-hop competition that attracts over 400 dancers from across the East Coast. BU Fusion distinguishes themselves from other dance groups by focusing their choreography on quality, creativity and originality and provides an environment for new and experienced dancers to learn and grow.
Verge
This dance performing and training company is geared toward both amateur and professional dancers. It focuses on classical Chinese technique and choreography and elemental ballet.
On Broadway
OB is the leading musical theater organization for all actors, singers, producers, musicians and directors at BU. In addition to the Broadway classics and modern musical theater shows this group puts on, BU OB also hosts open mic nights, theater outings and a community service singing group called BU Off Broadway.
Shakespeare Society
To join or not to join? That's hardly a question for the diehard Shakespeare fans of BU Shakespeare Society. In addition to the two-to-four Shakespeare-related shows this theater group puts on every semester, they also host play readings and the opportunity to contribute to their Shakespeare blog Bard Feed.
Chordially Yours
Hello, "Pitch Perfect!" This sassy, all-female a cappella group is full of energy and ambition. This spring, they recorded their first EP "Bloom" as a group and participated in the International Championship of Collegiate A Capella.
The Dear Abbeys
For the dudes interested in a singing career, this all-male a cappella group has toured throughout the United States and beyond, competing in numerous a cappella tournaments, recording 10 studio albums and collaborating with Steven Tyler and Pentatonix. The Dear Abbeys pride themselves on their unique and challenging arrangements and welcome any male BU students passionate about singing, regardless of their background in music.
For any other performance interests not included in this article, check out BU's Student Activities Office website for a full list of clubs.