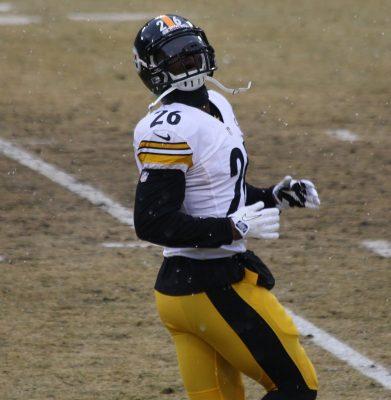 Welcome back to Living In Fantasy — this column is where I give you my thoughts on week-to-week studs and duds or in this particular case, how to draft a formidable, well-rounded squad.
For sake of this conversation, we are assuming a 12-team, standard league and 16 rounds. Week 1 rankings are on every corner of the internet, but we need to talk about how to actually build a team.
So, with that, let's begin.
Round 1 is all about your number pick, but if anybody named Todd Gurley II, Le'Veon Bell,  Ezekiel Elliott and David Johnson are available picks one through four, you take them. Antonio Brown should go five followed by Saquon Barkley. Other than Brown, there are no circumstances where a wide receiver should go above the mentioned names. Barkley is legit, no doubt about it. However, it is here where it gets interesting. DeAndre Hopkins and Odell Beckham Jr. are solid picks at seven, but picking Alvin Kamara, Melvin Gordon, Leonard Fournette or Kareem Hunt above them is where I would go.
This lends me to my main point, load up on running backs, because they drop off in a massive hurry. As we enter Round 2, you should be targeting top flight wide receivers and fringe RB1s like Dalvin Cook and Devonta Freeman. One of my prime targets this season, wide receiver T.Y. Hilton, has an ADP around 30.
The only exception here is for Rob Gronkowski. You are fortunate enough to grab the star tight end toward the backend of the second round – do it. Establishing your base is extremely important.
Round 3-Round 8 offers the most difference in opinion. Though you can get Aaron Rodgers or Zach Ertz in the third, fourth or even fifth round, it is important to note that you can still get players like Trey Burton and Matthew Stafford in the ninth or tenth round. So, that being said, acquire as much running back and wide receiver talent as humanly possible — especially running backs. By the end of the second round, there will be a disappointing crop of running backs left, but guys like Lamar Miller, Marshawn Lynch and even Chris Carson (in the later rounds) offer high-floor RB2 potential. The difference between taking Russell Wilson early and a Stafford, Matt Ryan or Philip Rivers-type later on can completely change the course of your fantasy season.
There are a plethora of WR2s and WR3s who are up for grabs in the middle rounds like Chris Hogan, who could finish within the top-10 of his position this year. Passing up on players like that for a QB whose value does not justify the round or a middling TE1 is just not worth it.
Round 9-Round 13 is where to target a quarterback and tight end. If you're lucky enough, Kirk Cousins may even fall to you. Tight end breakout candidate Burton could easily still be on the board, and the aforementioned quarterbacks will probably still be there. In between these picks, look for your sleepers and handcuffs to your running backs.
Round 14-Round 16 are for a kicker, your personal, deep, deep sleeper and a defense. I normally do not draft a defense if I have the option not to and will stream one from the waiver wire week to week. If you are forced to pick one, grab a team with a plus-Week 1 matchup and watch your team get off to a 1-0 start to the season (hopefully).
Now, obviously there is variation on how to approach your draft, but if you take anything from this, it is to load up on running backs early and not overdraft QBs in the middle rounds.
Good luck.