By Haley Lerner and Samantha Day
A sexual assault took place near Commonwealth Avenue and Linden Street between 2:45 a.m. and 3:15 a.m. Friday morning, according to a community-wide alert from the Boston Police Department. Two men forced a woman into an alleyway near Reedsdale and Linden Streets, assaulted her and fled on foot in an undetermined direction.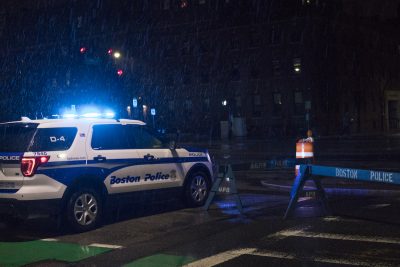 No Boston University affiliates were involved.
BPD is asking the public to help identify two individuals wanted in connection to the assault. The suspects are described as two white-Hispanic males, about 23–25 years old.
The first suspect is about 5 feet 5 inches tall, 180 pounds, with a medium build and a closely trimmed beard, according to a campus-wide emergency alert. He was reported to have worn a short-sleeved shirt and an earring in one ear (possibly a stud), and carried a knife.
The second suspect is about 5 feet 6 inches to 5 feet 8 inches tall, 190 pounds, clean-shaven, with a broad build. He was reported to have worn a blue Red Sox hat with a red letter 'B,' a red short-sleeved shirt and dark shorts.
Both suspects spoke English and Spanish.
The Boston Police Sexual Assault Unit is actively reviewing the case and is encouraging anyone who might have been victimized by the suspects to reach out at (617) 343-4400.
Members of the general public are encouraged to help assist in the investigation — anonymously, if they wish to do so — by calling the Crime Stoppers Tip Line at 1 (800) 494-TIPS or by texting the word "TIP" to CRIME (27463).