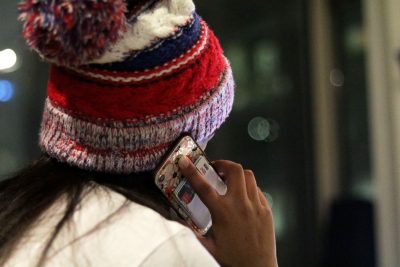 A phone fraud scheme has been targeting Boston University's Asian students, according to an alert from the Boston University Police Department sent Thursday.
BUPD has identified three separate incidents, which occurred between Oct. 12 and Nov. 2, that it believes to be part of the scheme, according to its website.
Each student involved received a pre-recorded phone call in Chinese from the DHL package delivery company, which, when interacted with, connected them to a suspect posing as a Chinese government official or police officer. He accused the students of being involved in a fake credit card scheme and convinced them to send money or personal information, threatening them with visa cancellation if they did not comply.
The scheme aims to capitalize on the fear of not cooperating with government authorities, according to the BUPD.
While the pre-recorded call is a female voice, the suspect is male. He is suspected to be overseas and acting with others, according to the alert.
The incidents appear to be part of a scheme that has taken place in other major U.S. cities and other countries over the last several months, according to the BUPD.
BU spokesperson Colin Riley said he received a message in Mandarin today and that other messages people have received have been similar in nature.
"We definitely want people to be aware that there are people who will take advantage of their good nature and try to separate them from their money," Riley said, "and they do it in a multitude of ways, and they get more clever all the time."
Riley advised that students use good judgment and reach out to the BUPD with any questions.
Students are advised to hang up upon receiving such a call and to inform BUPD if they give money to those committing the fraud, according to the alert.
BUPD also suggests that students take precautions such as searching unknown company names with "scam" online, being skeptical of caller ID and talking to trusted sources before giving up money or personal information.