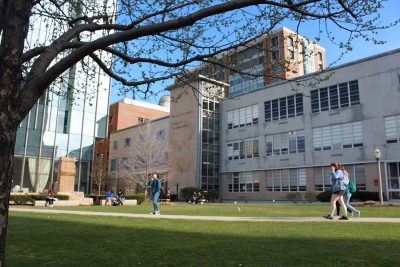 A break-in occurred at Boston University's College of Communication Monday night.
BU spokesperson Colin Riley said a few offices and a classroom showed signs of possible forced entry. He said he didn't have an indication as to what was taken other than "minor items."
The BU Police Department is actively investigating the reported break-in, Riley said.