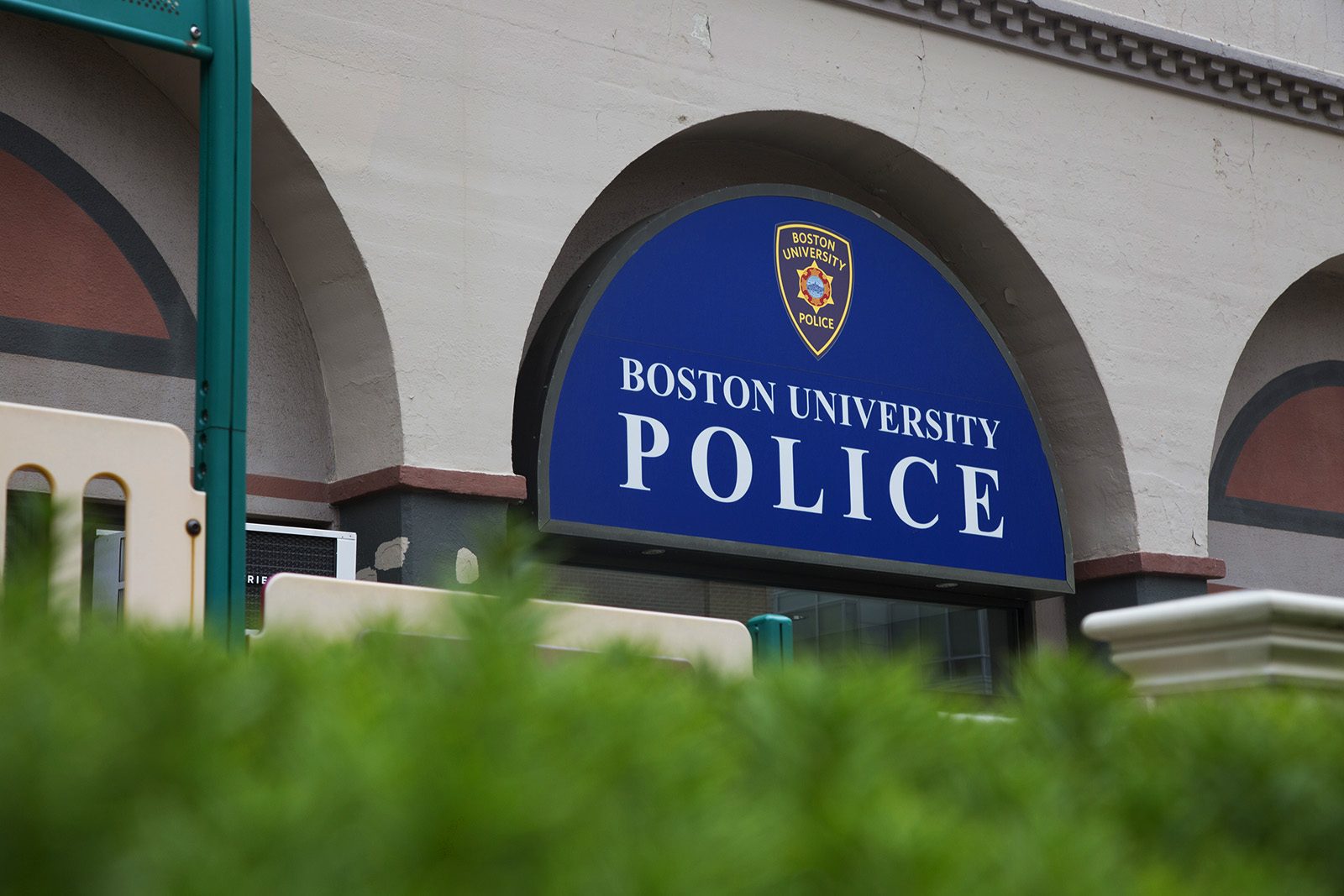 The following reports were taken from the Boston University Police Department crime logs between April 24–25.
Alarms tested at Questrom
A caller reported flashlights coming from the top three floors of the Questrom School of Business around 2:30 a.m. on April 24. A Facilities Management and Planning advising officer was testing fire and smoke alarms.
Suspicious vehicle near Bay State Road
A loud vehicle was reported operating erratically in front of 62 Bay State Rd. on April 24 around 9:30 p.m. BUPD and the Boston Police Department were notified, and the owner arrived to take control of the vehicle from the driver.
Man sleeping near Rich Hall bike rack
A female security affiliate reported a man sleeping on the concrete near Rich Hall's bicycle rack in West Campus on Thursday around 3 a.m. The suspect was not found.
Lewd activity on Esplanade
A suspicious person was reported to have displayed open and gross lewdness around noon on the Charles River Esplanade Thursday. The case was referred to the Massachusetts State Police.
Painting prohibited outside StuVi II
Residential Safety asked parties to stop painting behind 33 Harry Agganis Way around 6:30 p.m. Thursday. Facilities Management and Planning was contacted to assist with the cleanup.