It is speculated that Christopher Columbus' return from the New World in 1493 brought the first cases of syphilis to Europe, resulting in sickness and death. Penicillin, the recommended cure for the disease, was discovered in 1928 and, although syphilis is yet to be fully eradicated, its reputation has dulled from a vicious, fatal disease to just another stigmatized sexually transmitted infection.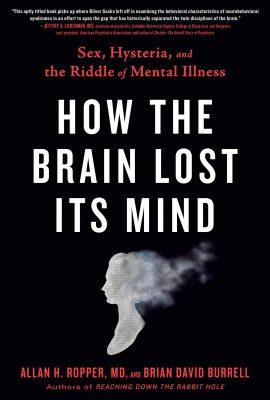 Allan Ropper and Brian Burrell are trying to end this stigmatization in their new book, "How the Brain Lost its Mind: Sex, Hysteria, and the Riddle of Mental Illness."
The two vitisted Harvard Medical School on Monday to discuss the book, which explores the history of syphilis and its implications on modern society and mental health.
Ropper, a neurologist at Brigham and Women's Hospital and a neurology professor at Harvard Medical School, said in an interview a week before the event that the ways in which neurosyphilis imitates mental illnesses such as psychosis, depression and bipolar disorder has been mostly forgotten.  
"Everybody sort of forgot about it, so I thought it would be very interesting to go back and see what this was about," Ropper said. "How we can start thinking today about mental illness? And that's what the book is about." 
Despite the discovery of penicillin, the primary treatment for syphilis, 100 out of 100,000 babies born in Miami-Dade, Florida in 2017 were born with the disease, Ropper said during their talk. Comparatively, only ten years ago, that number was less than 20. 
Burrell, a senior lecturer at the University of Massachusetts Amherst, stressed the importance of understanding and engaging in syphilis' history, to better understand it in the present.  
Even though syphilis is easy to treat, Burrell said there is an unwillingness in the general public to address the illness. All of this, Burrell said, contributes to the ever-present shame surrounding STIs. 
"The stigma comes from this moral judgement about [syphilis] and this idea that people deserve it," Burrell said in the interview a few days before the event. 
Ropper discussed the ways in which "How the Brain Lost its Mind" focuses on reshaping public perception through the study of syphilis, saying that one of the book's goals is to encourage readers to reexamine how they think about mental illnesses.
"That idea that all mental disorders would be found in structural brain diseases is with us today, because we all talk about the PTSD, alcoholism, addiction, sociopathy, criminality, as if we know that they're brain diseases," Ropper said. 
Zen Chu, the faculty director for MIT's Hacking Medicine Initiative, attended Monday's event and said he has noticed a general trend toward more efficient and convenient means of combating mental illness among his students. 
"The stigma is still there, although I think in the younger generations, it's going away somewhat," Chu said. "I think there are hacks for happiness and mental health that we still really haven't figured out yet."
Burell said he believes in the value of these conversations and that sharing medical and anecdotal stories about syphilis and its relation to mental illness only encourages attendees to acknowledge the rising issue.
"We wanted to use this disease to, first of all, illustrate something about the nature of brain disease and mental illness and how, historically, it's been thought of to put the present day into some context," Burrell said, "and that requires writing this whole history."
In honor of National Newspaper Week, we're asking you to make a donation to The Daily Free Press. The financial support of our community is important now more than ever to help us continue writing stories like this for readers like you. Please chip in whatever you can. Read more and make a donation here. Thank you.