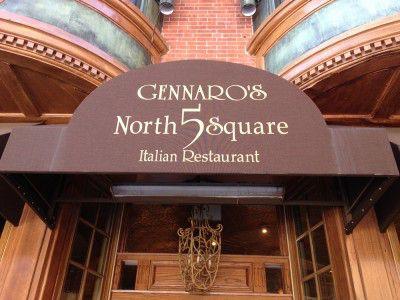 One of the best things about living in a city is the easy access to good food. Yet students who move, excited to dive in and spoil their taste buds at any of Boston's renowned restaurants, may be stopped in their tracks by the reality that collegiate wallets often can't match culinary desires. Ramen noodles replace visions of sushi rolls and dining-hall cookies cap meals rather than dreamed-of tiramisu.
But, food lovers, do not give up hope.
From March 17 to 22 and March 24 to 29, Boston's Restaurant Week brings the prices at some of the city's best eateries down to fit a college student's budget. The annual two-week event, hosted by BostonChefs.com, standardizes menu prices for three-course lunches and dinners at a number of Boston restaurants. With three-course dinners at $38.13, three-course lunches for $20.13 and a two-course "light lunch" at only $15.13, many of Boston's high-end restaurants become accessible to those on a tighter budget.
Two hundred Boston eateries will participate in Restaurant Week this year, so choices abound. Here's a short list, designed to help you get the most out of the next two weeks.
The Capital Grille, often called Boston's best steakhouse, includes filet mignon and its famous Sam's mashed potatoes on their Restaurant Week menu. You would be hard pressed to find a heartier duo on another Boston menu. You can bet I will be at the Capital Grille during Restaurant Week, taking my fork to the best cut of steak from the best grill in Beantown.
If you prefer surf to turf, look no further than Legal Sea Foods. Legal's classic New England clam chowder is the appetizer I'm looking forward to most this week. Their Restaurant Week menu features heaping chef's choice platters full of what is surely some of the freshest seafood in Boston.
Just a short walk from the Legal Sea Food's Copley location is Samurai. Be careful, it's easy to miss this small basement sushi bar the first time you walk by. Samurai's menu, though, is definitely hard to overlook. The Restaurant Week options feature several chef's choice sushi and sashimi plates that any sushi lover in Boston should place high on his or her list to try.
Another Asian restaurant worth visiting is Golden Temple in Brookline. At first glance Golden Temple may look like a typical Chinese Restaurant, but it prides itself on its healthy and allergy-friendly cooking. The Restaurant Week menu is full of decadent specials, including Golden Temple's Maine Lobster and Beijing Duck plates that look especially noteworthy. While Golden Temple does not offer lunch specials for Restaurant Week, they do have vegetarian options for dinner.
Just across the street from Golden Temple is The Fireplace. The Fireplace has a gluten-free menu for dinner and light lunch to compliment its hearty, home-cooked menu. In addition to the rich New England-touched pasta, pork and trout dinner options, the atmosphere alone makes this romantic spot worth the visit. Heavy, movable drapes can break the dining room into homey sections, and a real wood fireplace completes the cozy picture.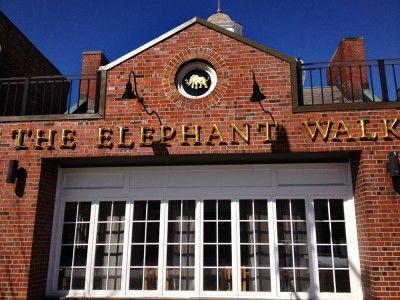 On the closer end of Beacon Street is The Elephant Walk, a new-age, French and Cambodian fusion spot located in South Campus. The Elephant Walk specializes in eclectic dishes, like their Keing M'Noa: slow-cooked pork in lime, pineapple, lemongrass and coconut milk. Elephant Walk is a great choice for those who prefer vegetarian or vegan options, as their naturally vegetarian-friendly menu includes dishes that can be made vegan upon request.
With so many Italian restaurants scattered throughout the city, it is tough for any one of them to stand out. For Restaurant Week, try visiting Grotto. Located near Government Center, this basement-level restaurant serves authentic Italian food while offering a warm and unique dining atmosphere. Grotto has more dishes on their Restaurant Week menu than most other eateries, including vegetarian options. You'll find no better place to enjoy authentic, house-cut pasta than in the brick-walled dining room of Grotto.
And one certainly can't mention Italian food in Boston without talking about the North End. Among all of the restaurants in this cultural neighborhood, make a point to visit Gennaro's. Across the street from the historic Sacred Heart Italian church, Gennaro's serves high-quality Italian food in a homey two-story carpeted dining room. While they do not have vegetarian entrees on their Restaurant Week dinner menu, Gennaro's offers one of the finest dining experiences the North End has to offer.
So food lovers, go forth and lick your plates and fingers clean of the best our city has to offer this week.
For a complete listing of participating restaurants and their menu's, visit www.restaurantweekboston.com. Let us know what places you enjoyed by tweeting @dfp_muse.