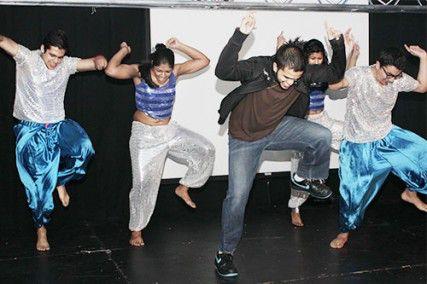 Both the Student Activities Office and Dean of Students Office are reworking their websites to increase accessibility for Boston University students and connect in a simpler, more engaging way, officials said.
SAO Associate Director Raul Fernandez said the website was revamped in order to meet students' needs and to improve communication between students and the BU administration. SAO officials launched their new website at a launch party Tuesday afternoon at BU Central.
"It [the new website] is something that our students deserved, and it gives students an even better way to connect and engage with organizations on campus," he said. "We definitely knew that it was time for something fresh and new that really matched what our students are seeing in the world in terms of web design."
The new website will make searching for groups and activities on campus more fluid and dynamic, Fernandez said.
"We've got some great students that work here at the office we have received feedback from about our previous website," he said. "It's one of those sites where until you have it launched live, you don't know what the response will be. The response has been fantastic from both the students in our office and students on campus."
Fernandez said he hopes the website will include more video material and will highlight award-winning groups.
The website, while officially online, is still a work in progress, he said.
"It's like an organism — it's still growing. It's not a finished product or a done deal. It's rather open for more development," Fernandez said. "It'll thrive off its feedback. The more feedback, the better."
The Dean of Students office is also in the process of launching a new website, said Katherine Cornetta, assistant to the Dean.
"Every office in the university is encouraged to look at their websites and refresh them every couple of years," Cornetta said. "We haven't redone the website since the 2008-09 school year. The thing with the website redo in 2008 was that we took such a giant leap forward — the website was going to be cutting edge and relevant for the next few years."
Cornetta said the website will emphasize Dean of Students Kenneth Elmore's use of social media.
"Dean Elmore always likes to innovate, so when our office got contacted for the re-op, we decided to do another complete 360 degree change from before," she said.
Due to its popularity with parents seeking information about BU, the new website will feature a page specifically for parents, Cornetta said. Dean of Students office members track frequently asked questions.
"We keep notes on what people call or email us about, because that means if they're looking for information and they seem to be relatively easy questions, that means our website isn't answering these questions," Cornetta said.
BU Interactive Design Principal Designer Andrew Rader, who was in charge of designing the websites, said both were due for an update.
"Both sites were updated since Student Activities reports to the Dean of Students, and both were in need of a refresh," Rader said. "We were asked us to do both websites to help maintain consistency across the departments under the Dean of Students."
Rader said the goal of launching these sites is to highlight the vibrant BU community while providing helpful content about what methods both SAO and the Dean of Students office use to keep student groups running smoothly. He said he hopes students use it as a resource.
"The biggest improvement is the focus on getting the community excited about all of the amazing things happening at BU both inside and outside of the classroom," Rader said. "I'd love to see students using the site and finding it a great resource to staying connected to other students and the greater BU community."