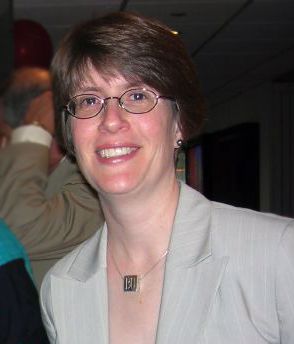 In recognition of her dedication to applied learning and creating opportunities for students, Maureen O'Rourke, dean of Boston University's School of Law, was named one of the top 25 most influential people in legal education in the January edition of the National Jurist.
O'Rourke ranked 23rd on the list of honorees, which included law professors, deans, chancellors and legal education policy leaders.
"Recognizing me is really a shorthand for recognizing our students and faculty who both continually generate new ideas and evince a willingness to try new things," O'Rourke said. "BU Law remains as committed as we always have been to working hard to provide the best education we can for our students."
This year marks the first time a BU Law dean has been featured on the list, but other deans and faculty members have made impactful contributions to legal education, O'Rourke said.
Law schools nationwide nominated educators to be considered for the distinction, which was later narrowed down and ranked, according to the National Jurist's introduction to its list. Several people on the list were also placed in one of four categories: innovator, controversial, intellectual or loathed.
Nancy Moore, a professor of law at BU, said O'Rourke embraces open communication with students to provide them with the best opportunities.
"Maureen is sincerely and genuinely dedicated to making the law school the best possible experience for students," she said. "She's gone above and beyond and really cares about students' post-law school employment prospects. A lot of what she's doing is driven by wanting to do better for students in a very difficult job market."
Moore said O'Rourke has balanced what students want and need to succeed by placing an emphasis on public interest law and maintaining a strong Career Development Office.
Peggy Maisel, associate dean for experiential education at BU Law, said O'Rourke has demonstrated innovation in legal education by helping create and teach a new class called the Lawyering Lab, a one-week course that ran for the first time over the past week.
"This is a new one-week simulation course for all first-year law students in which they act as lawyers for a week representing one of two client companies trying to make a deal," Maisel said in an email. "This is the sort of program that the dean has encouraged not only by her leadership, but [also] by her hands on involvement."
Several deans and faculty members taught the course while BU Law alumni and other lawyers from the community acted as clients in the simulation and gave students feedback, Maisel said.
Faculty members formed a committee and developed the Lawyering lab program after hearing from alumni at a retreat in 2013 and seeing what other law schools were doing to prepare their students, O'Rourke said.
"We took away from that that we could be doing more to help our students sort of hit the ground running when they get out of school," O'Rourke said. "In particular, people like to see better counseling and negotiation skills."
O'Rourke said she was pleased with the program and hope students benefitted from the learning experience.
"Generally, I think the students appreciated the chance to kind of practice law a little bit and see a different perspective on it from what they've seen in the classroom," she said. "We will take their feedback and discuss what adjustments we should make, but from the school's perspective, we're glad we did it and look forward to doing it again next year and hopefully improving on it."
Despite the "seismic shifts" in the legal market, O'Rourke said she is optimistic that a strong education at BU Law and innovative changes to legal education will help students after graduation.
"It [the ranking] makes a statement that everyone associated with BU Law remains as committed as we always have been to working hard to provide the best education we can for our students," she said. "Despite all the challenges to legal education, BU Law is an exciting place to be."