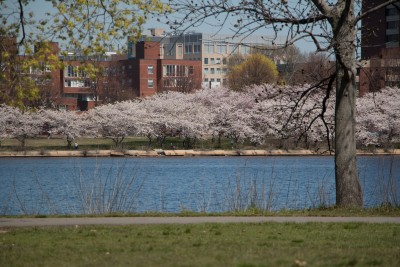 A series of unsolved sexual assaults committed along the Charles River Esplanade and in South Boston have been linked to a man behind bars, law enforcement officials announced Tuesday at a press conference.
Investigators matched DNA evidence from five assaults to Alejandro Done, 46, of the South End, who is already awaiting trial for a sexual assault that occurred in Cambridge in December 2014, said Suffolk County District Attorney Daniel Conley.
"At another time and another place … these two locations quite far apart in our city might never have been connected to one another, much less to the Cambridge case," Conley said. "Thanks to their [investigators'] work, this unknown assailant has a name, he has a face and he is behind bars."
Conley characterized the assaults, which occurred between 2006 and 2010, as "very violent, predatory [and] stalking types." Done is expected to be charged with aggravated rape and indecent assault and battery, Conley said, and will face arraignment in the coming week.
Colonel Richard McKeon, superintendent of the Massachusetts State Police,  said putting the DNA profile for the unsolved rapes into the national DNA database helped break the case.
"It's a good day for the investigators. It's a good day for Boston," McKeon said. "These cases have been worked tirelessly by State Police detectives and our counterparts in Boston for the last nine years … Through all the years we did not identify the person who did this, we nonetheless never forgot the several women who have been horribly victimized."
State Police also conducted undercover investigations, pursued out-of-state leads and created 3-D sketch composites, McKeon said.
William Evans, commissioner for the Boston Police Department, commended the group effort among Boston and Cambridge police, the district attorney's office and the State Police.
"It's nice when we all work together, and the public knows that someone might get away with it today or tomorrow," Evans said. "But when we have victims who were assaulted so viciously like this, it's good to know and for the victims to know that we never give up."