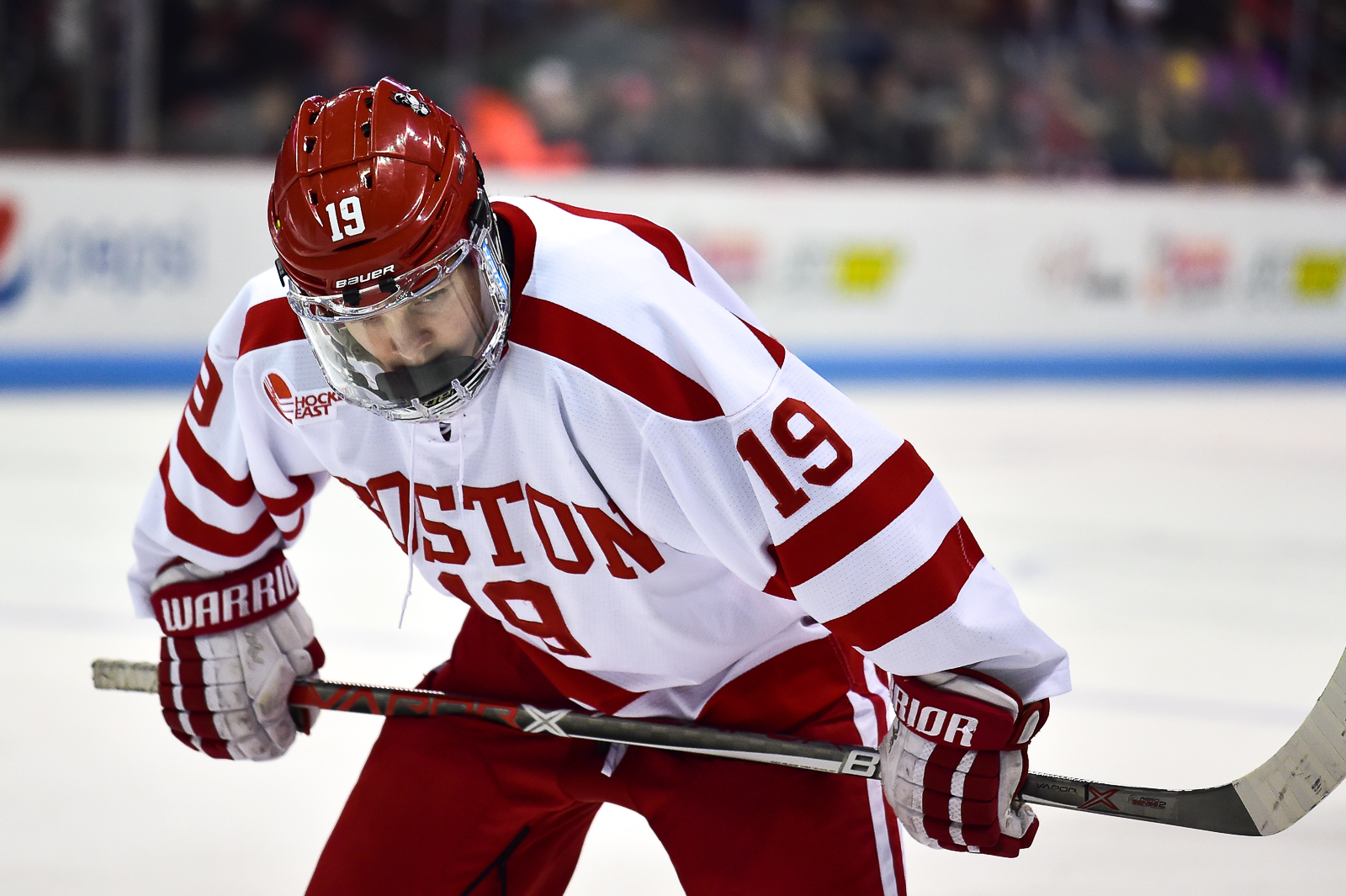 Merrimack College completed its sweep against the No. 1 Boston University men's hockey team with a 4-1 victory Friday night.
Freshman forward Clayton Keller scored the only goal for the Terriers (16-7-2, 9-4-2 Hockey East) in their loss to the Warriors (10-13-3, 4-7-3 Hockey East).
Quinn said his team needs to be more physical around the puck to find its goal-scoring groove again.
"We weren't opportunistic," Quinn said. "We had a 2-on-1 and a 3-on-2 in the second period and didn't even get a shot. So that has something to do with it. If you're not physical, the other team has five guys that can defend all the time.
Although the Terriers have struggled since being dubbed the best team in the nation, Keller continues to impress. His contributions to BU's sweep of now-No. 13 Boston College and the University of Maine earned him a Rookie of the Week award from Hockey East on Monday.
He supplied more than a goal for the Terriers on Friday, putting in work all over the ice. He forced Warrior turnovers, created opportunities for his teammates and was one of three players to put up four shots. It wasn't enough, though, for the Terriers to come through with a win.
It's hard to find something positive in back-to-back losses, but Keller has been consistently successful.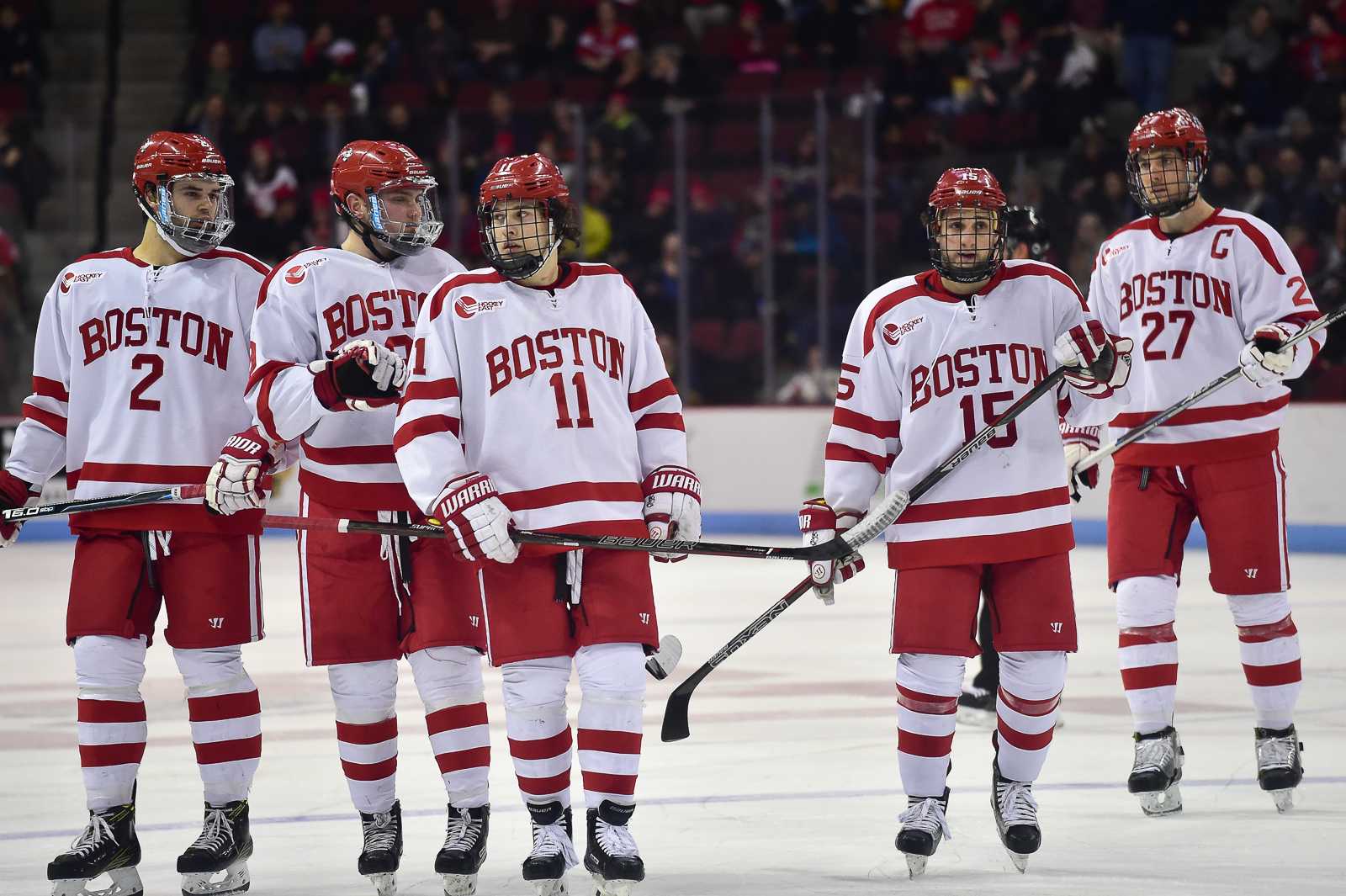 The Illinois native contributed two goals to the team's 4-4 tie against Northeastern University on Nov. 11, and has been hot ever since. He's notched eight goals and 11 assists since. He's also only one game away from tying Jack Eichel's 13-game point streak from the 2014-15 season.
The Arizona Coyotes draft pick leads the team with 11 goals and is second in points behind fellow freshman forward, Patrick Harper (24).
"He's obviously a dynamic player," Quinn said. "He makes a lot happen out there every time he's on the ice. We have a lot of other good players that aren't playing well. We need everybody to step their game up. We can't have one or two guys playing well. We need everybody playing well at this level and right now we don't have that."
Jakob Forsbacka Karlsson has the potential and skill to step up and get back to scoring consistently. The center's seven-game point streak came to an end in Tuesday's loss to the Warriors, and he was again stymied in Friday's matchup.
The entire offense has been strangely stagnant. The Terriers only netted one goal in each game against Merrimack. They haven't recorded one goal or less since they were shutout by the University of Connecticut on Nov. 18.
Forsbacka Karlsson said his team needs to get back to basics in order to be offensively productive again.
"I think just get back to the work ethic and keep it simple," he said. "Offensive production will come from there."