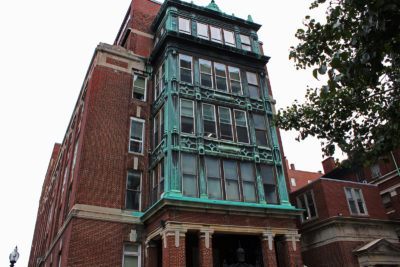 The Boston University Chronic Traumatic Encephalopathy (CTE) Center moved one critical step closer to detecting the neurodegenerative disease — which has previously only been studied through post-mortem samples — in living humans.
The findings identified a biomarker that may indicate CTE in living patients — the protein CCL11 — in a study published Tuesday in the journal PLOS One, John Cherry, one of the study's authors, said.
Diagnosing CTE in living patients moves the Center forward in its mission to treat patients suffering from the disease, Cherry, a postdoctoral fellow in BU's School of Medicine, said. Symptoms of the disease include memory loss, impaired judgment and depression, according to the Center.
The researchers compared the brains of 23 former college and professional-level football players with 18 non-athletes' brains and 50 other non-athletes' brains with Alzheimer's disease, according to a press release from BUSM.
What they found, Cherry said, were higher levels of CCL11 in brain tissue and spinal fluid of people with CTE. They also noted a positive correlation between these levels and the length of time the person played football, the release stated.
"I wouldn't say we were surprised because we went into it with the assumption that [CCL11 levels] could be elevated, but we were very happy to see this increase," Cherry said.
Since CCL11 levels were normal in individuals with Alzheimer's disease, the findings may help researchers differentiate between Alzheimer's disease and CTE — since both neurodegenerative diseases have similar symptoms, the release stated.
The next steps for the CTE Center include validating these findings in a larger sample size, Cherry said.
Shannon Larson contributed to the reporting of this article.