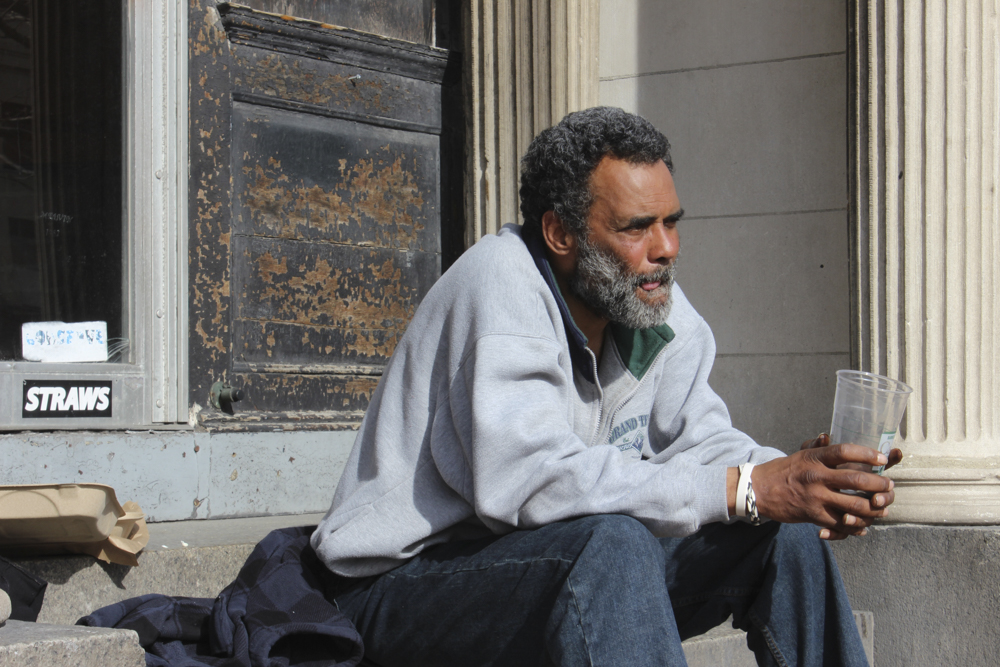 A new study from The Center for Social Innovation found that people of color are considerably more likely to experience homelessness across the United States.
Based out of Needham, the center found through the report that that 78.3 percent of people experiencing homelessness are people of color, with two-thirds of these people identifying as black. The report drew data from six different communities across the United States, including Atlanta, Dallas and San Francisco, in order to conclude this nationwide phenomenon.
The authors of the study cite five crucial domains influencing homeless people of color: economic mobility, criminal justice, behavioral health, housing and family stabilization.
Marc Dones, the project director for the Center for Social Innovation and one of the authors of the study, said the analysis was created based on three years of data from homeless management information systems in the six cities.
The team looked at the percentages of people of color in certain cities, where they were in the homelessness system, as well as where they were moving, Dones said. Based on this, they calculated ratios to discover where people of color would most likely be in these areas and where they would end up in those cities, he said.
Dones said homelessness often originates from situations where people in poor economic situations face an issue that requires them to pay an expense with money they don't have.
"They needed money to pay for a flat tire, or to pay a one-time medical expense — the kind of stuff that need not end in homelessness, but there just was no extra money to pay it with," Dones said. "We don't have, in our programs or policies, the ability to do that kind of one-time shallow subsidy."
Black Americans accounted for 78 percent of homeless individuals aged 18-24, according to the report. American Indians and Alaskan Natives were three to eight times more likely to experience homelessness compared to individuals in the general population.
Kristy Cuthbert, 35, of Allston, said of the individuals experiencing homelessness that she has seen on the streets, she hasn't witnessed a majority of one race over another.
"In terms of people that I actually see sitting on the streets asking for money, I would say that that's a very diverse group," Cuthbert said. "But I also say that with caution, I'm probably not in the neighborhoods that are fairly segregated based on 1960's zoning laws and things like that that keep the neighborhoods segregated."
Thomas Byrne, a professor of health at Boston University's School of Social Work, wrote in an email that while the City of Boston has developed positive advances to address homelessness in the city, there is much more to be done.
"The City of Boston[,] through its Boston's Way Home Action Plan[,] has had a lot of success over the past few years in getting folks experiencing chronic homelessness and Veterans experiencing homelessness off the streets and into permanent housing," Byrne wrote. "… That said, I think the report highlights how much more work we need to do to really grapple with this issue."
Byrne wrote that he values the reports emphasis on structural and systematic racism in the country.
"This issue overlaps with and interacts with the other structural issues the report calls out, including the need for [safer] affordable housing for everyone," Byrne wrote. "As such, these are issues that need to be dealt with not separately, but within the same framework."
Adam Dailey, 38, of Dorchester, said the City of Boston must address homelessness not only by providing affordable housing, but by offering educational services.
"I know that other cities have created tiny home communities to help [those affected by homelessness] get jobs and help them get back on their feet and teach them skills they may not have had that may have lead them to being homeless," Dailey said. "I feel like something we really need to focus on is helping people get the skills so that even if we do get them housing, they can maintain the housing afterwards."
The analysis was based on data from 111,563 individual records of people from U.S. homeless management information systems, over 140 oral histories of people of color experiencing homelessness and 18 focus groups from the six cities.
Lauren Kehoe, 50, of Brighton, said she thinks the issue of homelessness is difficult to address amongst all the other problems faced by city legislators.
"I know the city is trying to increase the amount of housing, but the problem is they're also doing things like courting the Amazon headquarters to come here," Kehoe said. "You can build all the housing you want, but unless you make sure that a lot of it is super rent controlled, it's just going to end up housing people who could afford much nicer things if they wanted."
The study states that strategies to tackle homelessness should include systems-level changes, starting with prevention, as it is important to not only get people of color to stop being homeless, but to prevent them from becoming homeless at all.