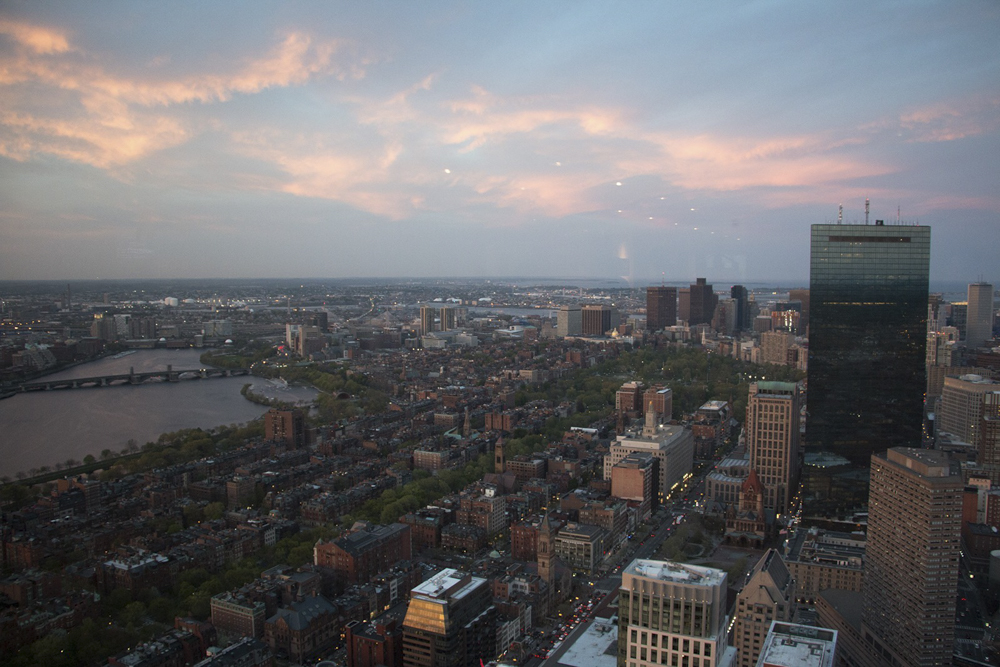 In a report released by Indeed, a job and recruiting site, Boston was ranked the third best city in the country for job seekers in 2018 and the top city on the East Coast.
Indeed's analysis looked at four metrics: favorability of the local labor market, average salary, work-life balance and job security. Boston saw the biggest jump from last year's rankings to this year as the city vaulted from outside the top 25 to third.
In a series of tweets on Tuesday, Boston Mayor Martin Walsh expressed his gratitude with Boston's score.
"We have expanded small business support; recruited industry leaders around the world to bring new jobs to our city; and moved Bostonians into middle-class jobs," Walsh tweeted.
The report was determined by ranking each city by category, based on employee reviews on Indeed Company Pages, according to the report. Researchers added the quantities of each weighted category and rescaled the total score to determine the "Indeed City Score."
David Hayes, president of HireMinds, a Boston-based employment agency, wrote in an email to The Daily Free Press that Boston is one of the best cities in the country for employment purposes.
"Boston is a fantastic location to both base your company (if you are an employer) and your career (if you are seeking employment)," Hayes wrote. "We have an incredible and growing ecosystem of startups and established companies coupled with an exceptional labor market (density of colleges/universities and an established and long standing employment base of skilled workers)."
Boston sees a consistently lower unemployment rate than most other areas of the country, Hayes wrote, as "the demand for talent in Boston is undeniably strong, and getting stronger."
Hayes wrote nothing has changed in the past 12-month period to thrust Boston from below 25th place to third — except, perhaps, an increase in salary across the city.  
"We are seeing growth across almost all sectors, and each year there are more companies vying for roughly the same number of employees, so it stands to reason that salaries will continue to rise (especially in the innovation sector, but elsewhere as well)," Hayes wrote. "Their methodology or data is flawed … This alone cannot account for such a large jump in standings relative to the Indeed.com report."  
The top ten cities comprised of five from California — including four of the top five — according to the report. San Jose, California was Indeed's top-ranked city in the United States for job security with an "Indeed City Score" of 100.00.  
New York, for the second year in a row, did not crack the top 25, according to the report. Rather, it landed in 46th place. Indeed stated in the report that New York's dip in employment was due to the number of people moving out of New York — a far higher number than those moving in.
Peter Doeringer, an economics professor at Boston University who specializes in labor, said Boston has such an elevated ranking because it favors highly educated, professional and technical workers.  
"The Boston area is currently a growth pole and a magnet, particularly for biotech and biomedical kind of industries and commercial operations like Google and so forth," Doeringer said. "If you have a collection of universities and other companies that are producing similar kinds of products and employing similar kinds of workers, there are often exchanges of ideas, workforce experience and so forth."
Doeringer said Boston's high ranking is due to a number of revolving factors.
"I think your best bet is to look at job growth, composition of industry in Massachusetts, concentration of the kind of science and technology-based jobs growing in Massachusetts and the connections to universities," he said. "Those are the keys to what Boston is doing well."