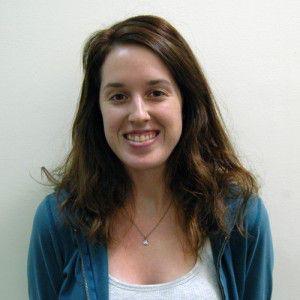 Get off the ledge, BU hockey fans.
In case you hadn't heard, BU was dominated in every aspect of the game over the weekend as BC soundly swept the two-game set by a combined score of 14-7. It was a rough outing that undoubtedly left a lot of fans aggravated by its sloppy play, and of course, frustrated that they lost two straight to Boston Freaking College.
Well to all you worrywarts out there, I have a message for you: it's all going to be just fine. The immediate hockey future may look bleak and uncertain, but let's just consider how terrible it would be to wake up in the body of a BC fan, Freaky Friday-style. Not helping? OK, listen up.
I know through first-hand experience how much it sucks losing to such a hated opponent, a rival whose name makes you angry with the fire of a thousand suns. (Yup, I'm looking at you, Sasha Vujacic.) Losing to the team you hate most in sports is probably the last legal form of torture, especially when you're forced to watch buffoons like Rex Ryan prancing around the sidelines like a 13-year-old pubescent boy who just found a "Baywatch" calendar. But it doesn't mean that those losses aren't constructive.
A team has to fail a few times in order to know what its weaknesses are and how to fix them. In fact, I'd say losing actually makes a team better. (Unless said team starts with a "C" and ends in "Leveland.") Consider the 2007 New England Patriots. (Gulp. Bad memories coming up. Have a respirator ready.) Bill Belichick, Tom Brady and Co. were destined for immortality and greatness and every other hyperbolic noun you could imagine. They were 18-0 going into the Super Bowl (double gulp) and were on top of the world. Their one flaw? They never lost.
The Pats never had the chance to see how faulty their defense was or that their mistakes could cost them a victory. (Get the respirator!) I'm convinced that if they had experienced defeat just once, they might not have been so arrogant, and they definitely would have won the Super Bowl. Good teams know how to recover from a loss, whether it's a heartbreaker like the aforementioned Helmet Catch Game (triple gulp) or a blowout like the two matches against BC this weekend.
Trust me, I know how hard it is to keep perspective when you just watched your team get absolutely trounced, but we're still in the first half of a very, very long season. BU lost because its attack was messy and disorganized, not because they're not talented enough to keep up.
Remember, this team was ranked No. 2/3 in the country for a reason.  They're not as "overrated" as those BC Superfans think, and they will have a successful season. Don't get me wrong, as much as it kills me to say it, BC is a great team. That much was apparent over the weekend when they outskated, outsmarted, out-everythinged BU. But teams are never as good as they look in victory, and never as bad as they look in defeat.
That's why I'm telling you to not freak out. Am I saying BU is still better than BC? Of course not. BU has a lot of work ahead of it if it wants to be competing for the Hockey East title, much less the Frozen Four. But they definitely aren't the mess they appeared to be over the weekend.
It's clear that, barring some catastrophic injury, BC and BU will most likely (jinx alert!) be competing until the very end for the conference title. The two games over the weekend were the first times the teams have faced each other this season. We weren't sure which team would skate away with the victory, but the weekend is over and we know that, for now, BC is the better team.
Keep in mind that BU still has two games against BC remaining on the schedule, one at Agganis Arena and the other at TD Garden in the Beanpot first round. If you think BU coach Jack Parker hasn't circled those games on the schedule after this weekend, you are clearly mistaken. The Terriers will be looking for revenge come January, especially after two defeats where BC doubled BU's goal total and thoroughly dismantled their defense. And I, for one, can't wait to see how this team responds.
So Terriers fans, fear not. We've got a good team on our hands and a very intelligent coach at the helm. There's still plenty of time for our boys to right the ship and become the force we all know they can be. You can put the respirator down now.