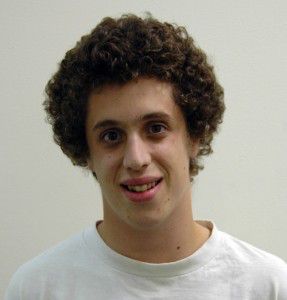 For most of us, winter break is a time to celebrate the holiday of our choosing, sleep until sundown and, after the second week of January or so, become fantastically bored. The break is a nice change of pace after the chaotic and exhausting finals period, and it's the only time you can stay on your couch for 10 or 11 straight hours watching sitcom reruns without feeling like a complete waste of life.
But for Boston University's sports teams, winter break won't be relaxing in the least. All four major teams face tough stretches between now and mid-January that could define the rest of their seasons.
Let's start with the team with the most obvious challenge ahead of them. The No. 7 BU men's hockey team's performance over the weekend against No. 4 Boston College was worthy of every bad adjective you can think of. They played sloppy, lacked energy and got completely dominated by a BC team that barely looked like they broke a sweat at any time during the two games.
As bad as the performance was, BU has an opportunity during the upcoming weeks to build their confidence back up and show the strength of their character by playing well.
Fans who have been watching BU all season knew times would get tougher after the team's surprising undefeated run through October. Now that they have, BU has a chance to really prove how good a team they are by picking themselves up off the mat rather than letting their season fly off the rails.
Luckily, BU has a few upcoming matchups with weaker opponents that give the team a great chance to right the ship. Beating Northeastern at home last night was a great start, and BU will have a chance to continue that momentum against teams like Brown University and University of Vermont. Taking care of those weaker teams would give BU a chance to gain back some ground it lost to BC over the weekend.
BU will also play in the Shillelagh Tournament over New Year's in Illinois. If they can replicate the success it had at the Icebreaker Tournament in October, it may click once again and get on a roll going into their important rematch with BC on Jan. 21 with a (hopefully) healthy Chris Connolly.
The women's hockey team is on a completely different path than the men's team, but they still face a huge challenge over the break. The women have won five straight games and earned the No. 4/5 ranking in the country going into Friday's matchup against Harvard University thanks largely to the fantastic play of freshman goaltender Kerrin Sperry.
Sperry has posted two consecutive shutouts and is giving up just over 1.32 goals per game. She also delivered maybe her best performance of the year in the team's most important game. BU shut out No. 6 BC 1-0 on Nov. 21 behind 22 saves from Sperry.
Unfortunately, the team's recent play hasn't been enough to separate them in the conference from an equally hot BC team. The two teams have lost just one game in Hockey East this year. Each came when the two took road victories against each other in a weekend series last month.
It doesn't look like either BC or BU is slowing down, so the Terriers will have to keep battling and make sure not to lose focus against weaker opponents leading up to a critical game on Jan. 15th in Chestnut Hill that is likely to decide the Hockey East champ.
Luckily for fans disappointed by the BU-BC rivalry in the men's game this year, each school's women's teams are clearly at their best.
Its tougher to read the direction BU's basketball teams are headed at this point in the season. Both were picked to win the America East this season, so the 6-13 combined record of the men's and women's teams would appear to be a disappointment. But because neither team has started conference play yet, it's still too early to judge their performance.
That's about to change, however, when the basketball teams start playing conference opponents over the break. The men will be five conference games in by the time students start trickling back into the dorms.
Three of those games will be played on the road, where the Terriers have struggled early. BU has lost at No. 16/17 University of Kentucky and No. 12 Villanova University, but more worrying are the games they dropped at Northeastern University and Bucknell University.
BU lost those last two games by a combined five points and although the games were competitive and tightly contested, BU will need someone to step up and make big plays late in Albany, Orono and Baltimore.
The goal for the BU women's basketball team over the break is simple: stop the bleeding. The women lost their last four games before their win over University of Massachusetts Wednesday and although their 3-7 record is disappointing, the good news is that there is plenty of time to get themselves right. Conference play doesn't start for the women until Jan. 2. If the team plays well then, their early-season struggles will be nothing more than a bump in the road.
Over the winter break, catch up on the weeks of sleep you lost during finals, relax, and do a whole lot of nothing. But when you come back in January, expect a few changes – good and bad – for the teams you leave in December.