Welcome back, fellow sports lovers!
I know it's been a long and thankfully mind-numbing winter break for you all (who else watched the entire series of "Lost"? Just me? OK, moving on then), but what better way to start off the new semester with a healthy dose of sports? Hockey talk, to be exact.
I know it's been awhile, so let's just refresh your memory about the unfortunate events that took place before we all went home to sunny California and spent the entire break on the beach. (Not all of you did that? Oops, my bad.)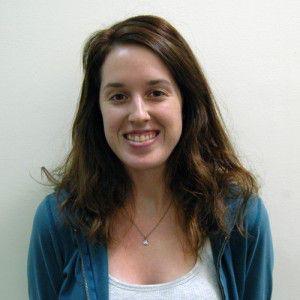 Before we all left, our hockey team had just been pounded into submission by our not-so-friendly neighbors from Chestnut Hill by a combined score of 14-7 over two games. It was an ugly affair that left many of us wondering where this team stood, why it looked so lackluster in those games and most importantly, how it could improve enough to skate with the best. Boston College is, unfortunately, in that category. I think "UGH" is the expression you're looking for.
After those two games, BU has played Rensselaer, Notre Dame, Vermont, Northeastern and Brown. Against those opponents, they posted a 2-2-1 record. Not bad, but not exactly encouraging either. BU has gone from No. 1 in the nation to No. 16 in the span of six weeks, which isn't the end of the world, but seeing "No. 16" next to BU doesn't make me jump for joy. I figured that a win this past Saturday evening could right the ship and give the team another shot at slowly climbing back into the top 10.
On Saturday, returning students had their first shot at witnessing a hockey match since winter break started, as the Terriers took to the ice to battle Harvard University. It was a game that not only should have revealed the true strengths and weaknesses of a team halfway through their schedule, but also tested if they could get the ball rolling on finding a winning groove.
To my immense satisfaction, they proved me right and beat the Crimson 5-2 in a game that saw Chris Connolly and Joe Pereira lead the way. But the team also got goals and assists from a few underclassmen who, statistically speaking, were first-time contributors, including sophomore Justin Courtnall and freshman Patrick MacGregor.
Compared to the last time most of us had seen them (in the aforementioned 2010 Boston Massacre. Ha! See what I did there?!), they looked quicker, cleaner and smarter in all senses of the game. They outskated and outgunned the struggling Crimson with a solid team effort. It was a nice win, of course, although to be completely honest, I would have genuinely worried about the team's playoff future if they hadn't pulled out a win against a 3-12 Harvard squad.
Nonetheless, I'm calling it here and now: this win (hopefully) marks a "new beginning" in the second half of their schedule. This team has shown signs of greatness with adequate leadership and smart coaching, but hasn't played consistently enough to stay in the top 10 or beat superior teams like BC. Now is when a new win streak starts and they finally show what they're capable of.
This Harvard win was a perfect way to set up the remainder of their schedule, to give them a slight push in the right direction as their path gets significantly more difficult from here on out.
In the next five games, BU plays Merrimack, BC, New Hampshire and Maine twice. Yikes! If that's not a murderer's row of opponents, I don't know what is. All four teams are ranked higher than BU, and three of them are in the top 10. These next few weeks of hockey will show what this team can (or can't) accomplish, and whether they belong in the elite company of Notre Dame, Boston College, and other top ten dwellers.
Sure, one or two losses doesn't necessarily merit a "pack your bags" sendoff for the boys, but any more than that and I'm not sure they can get very far against the insane competition they'll find in the playoffs. And another walloping by BC will be extremely hard to ignore. (Couple that with the recent Patriots loss, and I'm almost positive this side of Boston will spontaneously combust.)
They're already on the right track. The most recent USCHO.com rankings, posted on Jan. 17, showed BU moving from No. 16 to 15. It's not exactly climbing Mt. Everest, but it's still progress, and it's just what they need. Gradually, if they keep playing clean, smart hockey, they'll inch their way up the rankings and hopefully stay there.
So hockey fanatics, get excited, because now is when the season becomes absolutely riveting. We're about to see some great matchups, and I for one cannot wait to see this team respond. Buckle up!