A team, by definition, is a cohesive group of people working toward achieving some greater common goal. They work together, overcoming whatever obstacles are thrown into their way. The best teams never lose sight of their goal; never give up on what they set out to do.
Teams are the very basis of nearly every sport on the planet. Even individual sports, such as golf and tennis, have times when groups of players compete together, not on their own. We root for teams to win, we bemoan their losses and we always hope for a crushing defeat of their rivals.
Some teams work well together. They get along both on and off the field, not just acting as co-workers, but as something closer to friends, as in the case of the 2004 Boston Red Sox. This idea of a team is the one we hold in our minds. We want our favorite players to be pals, and we can't imagine why they wouldn't be.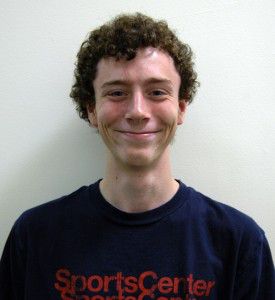 In the back of our brains, however, we know that when it comes to teams, just like everything else, reality is never like the ideal. The truth is that most teams are like sportswriters. They go into the arena, they perform to the best of their ability and they leave. Rinse and repeat. Look back at the 1970s Red Sox, an era often mentioned for the 25 cabs that would line up on Yawkey Way for 25 different players.
Lately, the concept of what constitutes a good team has been floating around the comfortable confines of Agganis Arena. The BU men's hockey team, despite having an exceptionally young group this year, got off to a bit of a rousing start, posting some very good early wins. Then they discovered this new thing called "tying," in which both teams finish the game and a worthless five-minute overtime with the same score. The result wasn't pretty.
Any fool with a ticket and a jersey could see that as the end of 2010 drew closer and closer, BU started to slowly unravel, finally showing their youth. During their finest hours, the team would play two periods with some sort of conviction and purpose. On occasion, the fans would have to settle for the team putting in some effort for one period.
Before the team went to break, senior captain Joe Pereira was asked by The Daily Free Press what advice he would give his teammates as they prepared for a short vacation before the mid-season Shillelagh Tournament in Chicago. Somewhat cryptically, Pereira replied, "We get away from each other now which is always good. . . I think a good two, three weeks away from each other and everybody coming back re-centered, re-focused."
Reading that quote by itself might leave you scratching your head. It sounds as if Pereira has given up on his team, as if doubts about the team were raised as the break approached. Were they really as good as they had appeared, and might they have a shot at appearing as good again?
Now, couple this with a response from BU coach Jack Parker to a question posed by The Daily Free Press last week. When asked what seemed to be holding his team back from performing better, Parker said, "I think it's just some immaturity."
This doesn't imply that the Terriers are as cohesive as a team should be. It seems there are problems, most of which trace back to the age factor. Young team struggles to come around quickly, makes mistakes – a standard headline.
Should we really care about the maturity of this team? In a word, no. College is about finding out who you are, what you stand for and where you'll be later in life. Even if you are a star hockey player, destined for the NHL, you still want answers to those questions. You want to experiment and make some dumb decisions.
This team will come together as they mature. And it will be a while before they mature. Mistakes must be made, games must be lost. With time, confidence will be boosted. Right now, they are in a bit of a rough patch. Losses before the break at RPI and against Northeastern. A spanking by both Brown and Notre Dame in Chicago. A loss to Merrimack.
Sure, there are splits and divisions, but that's the nature of a team. As the team matures, they will develop better chemistry on the ice. They may even be almost there. Take Pereira's response to a follow-up question: "We're going to win together and we're going to go down together, and that's a good thing." Yes, yes it is.