Back in November, when I excitedly pronounced that college basketball was officially back, I said that this would be a fascinating season because of the fresh talent and the Boston University  men's basketball team's potential to win its conference.
Well, we're one month away from March Madness, and what was once a promising year for the men's basketball squad has morphed into an injury-ravaged, inconsistent season, one that has seen hurt team captains and countless lineup changes. The team has had so many hurdles thrown its way that the boys haven't had a chance to catch their breath and regroup. With everything that has gone wrong this year, people are left to wonder, what if the season had been different?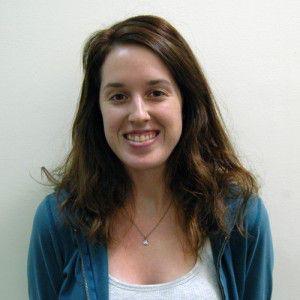 What if one less thing had gone wrong? Maybe instead of looking at a 10-13 team currently third in the America East rankings, we'd see BU's name in the No. 1 spot, which is where many  projected the Terriers to finish. (Uh oh. This is sounding dangerously similar to the talented, but injury-riddled 2010 Red Sox.)
How unlucky has this season been for the men's team? In Coach Patrick Chambers' second season as head coach of BU's program, he's had to endure many of those aforementioned pesky  injuries while simultaneously getting acclimated with an essentially brand new team.
It was hard enough for Chambers to start from scratch at the beginning of the season, with only three players returning from last year's team, but now injuries are absolutely crippling this  team. On Monday, Chambers announced that junior forward Jake O'Brien, a team captain and the leader in rebounds per game, will miss the remainder of the season with a foot injury. I think "ouch" is the word you're looking for.
Why are injuries so demoralizing, you ask? Not only do they deprive the team of an essential piece to the puzzle like O'Brien, they also force the coach to juggle dozens of different lineups to  compensate for what he's lost in the injured player. Basketball, more than any other sport, is a team game, and the success of that team hinges upon how well the players know each other's  strengths and weaknesses. How can the players truly know each other (in a basketball sense) if they aren't consistently playing together?
It's also the last year BU will benefit from the leadership and experience of senior guard John Holland, who by season's end could hold the prestigious record of being BU's all time leading scorer. He is also the team's current leading scorer, averaging almost 19 points a game, and was a unanimous preseason all-conference honoree. Losing his skill and his basketball smarts will be a tough obstacle for next year's team to overcome.
So yes, there's been a lot to hang your head about lately if you're a BU hoops fan. But I'm not calling quits on this team just yet, and neither should you. (I'm only saying this because I quit on the Red Sox last season around, oh, I'd say early May. Yikes, talk about being a lousy fan.) With a month left in the regular season schedule, it's entirely possible that BU can turn it around and make it to March Madness.
An absolutely pivotal matchup for the Terriers takes place tonight against the University of Maine, holder of an impressive seven-game winning streak and No.1 in America East. (I guess University of Maine is the Yankees in this analogy. I don't like where this is going.) The two teams met earlier this year and Maine came out with a 65-52 victory on Jan. 2.
A win could give BU a much-needed boost through the rest of its schedule, which includes all of its remaining conference opponents, most of whom are below BU in the standings. Of course, Maine is an extremely tough team that BU struggled with earlier this year, so jumping that hurdle will be challenging.
Call me crazy, but if they can pull that off, I think they're perfectly capable of winning the AE title. It will be difficult, with one of their team captains already done for the year, but I think this team still has some fight left in it. Nothing rallies a team together like seeing one of their own leaders fall, so who says our guys can't turn it around now? It happens all the time in the movies!
If the 2010 Red Sox survived into late September without half of their starting lineup, BU can come back from this. (The Sox also didn't make the playoffs last year, after months of battling through injuries and lineup changes. Ugh, who decided to use this analogy again?)
So now would be an absolutely perfect time for that "inconsistency" issue to magically disappear and for BU to start playing like the team that was picked to win the conference in the preseason. They have a young team, tons of promising talent, and a smart, dedicated coach. Injuries and lineup changes (and the "Yankees") aside, they can do it.