Well, it's that time of year again, when hockey fans from all over Boston convene in a legendary arena to face off against hated rivals, throw drinks at each other and yell demeaning insults at Boston College's goalie until he cries. Or as I like to call it, hockey shenanigans at the Beanpot! (You're right, BC's goalie won't cry. He's a robot, of course! Or maybe a vampire? I'm still deciding.)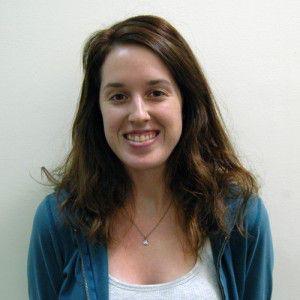 Forgive me for being so excited about this, but you do realize that 70 percent of the impetus behind packing my bags for the bitter winters of Boston and putting sunny California in my rear-view mirror was for events like this, right? (Just kidding Mom! Boston University is a great school!)
You see, California has this annoying habit of not enjoying anything college sports-related, unless you root for a team who shares its namesake with a brand of condoms. And as I've complained before, college hockey is practically nonexistent in my home state. So naturally, this Beanpot business is a dream come true for me.
Just in case you've been living on some distant planet completely void of sports appreciation (or God forbid, you're from California), the Beanpot is essentially a collection of every Boston hockey fan's fantasy matchups. Four local college teams (BU, BC, Harvard University and Northeastern University) compete in a winner-take-all, playoff-like tournament, and the only team left standing gets to be king of the city for the year.
Ever since the Beanpot started 59 years ago, BU and BC have made a habit of dominating the tournament. BU has won 29 of those 59 titles (29! Yikes, we're like the Yankees of the Beanpot), while BC has garnered 15, and Harvard and Northeastern have combined for the remaining 14.
This year in particular seems to present some fascinating games, especially considering that BU played BC on Monday in the tournament's first matchup. BC is No. 1 in the country at the moment, and they're looking to defend their 2010 Beanpot title and continue their quest to win a national championship, which would be their second consecutive title.
BU, on the other hand, is continuing through their season of ups and downs and hopes to emerge out of the Beanpot with a little momentum on their side. Besides winning the national championship, which, of course, would be the highlight of a lifetime, winning the Beanpot would be an ideal way to send out our graduating seniors.
The Beanpot in itself is a yearly event that usually draws the eyes of thousands of New Englanders, but for BU's young team, this might be a chance to shine in front of a huge audience. Because of the tournament's enormous popularity in this area, the games will be broadcast on NESN and played in the TD Garden (If you didn't know, that's where the Celtics and Bruins play, so no pressure guys!)
To be completely serious though, what better way to prove your skill than by performing well in front of thousands and thousands of people? Sure, they do that every game with vicious college students breathing down their necks, but what about when hardcore Boston sports fans show up in one of New England's largest sporting arenas and begin yelling profanities about their family members?
I'm just a naïve Californian with no experience in this tournament, so maybe none of that actually happens. But Bostonians and New Englanders in general have a reputation for going a little overboard with events like these, so it wouldn't entirely surprise me. (Maybe the BC goalie, John Muse, will cry! Wait, just checked and … yup, still a robot. Shucks.)
Of course, coming out on the winning end of the tournament is a very prestigious accomplishment, as far as Boston sports are concerned. Not only does the winning team get its name on a banner in the TD Garden (just the place where Paul Freaking Pierce goes to work every day. No big deal or anything), it also means that the players can brag for an entire year, walk around Boston arrogantly, and throw all of the losing teams in the frozen Charles River. (Okay, I made that last one up. Sounds fun though, right?)
So for all you hockey freaks out there, make sure to soak up every minute of this Beanpot. Trust me, as a Californian and a hockey newbie as of this year, events like these are truly rare in other parts of the country and should absolutely not be taken for granted.
Think about it this way: during how many sporting events can you see kids your age competing for an elite title in an arena that also houses two of professional sports' most storied franchises? And don't forget, there's always a chance that one of your slurred insults will make a player cry. How great is that?
In all sincerity, to all the players, fans and coaches: enjoy it, have fun, and go BU!